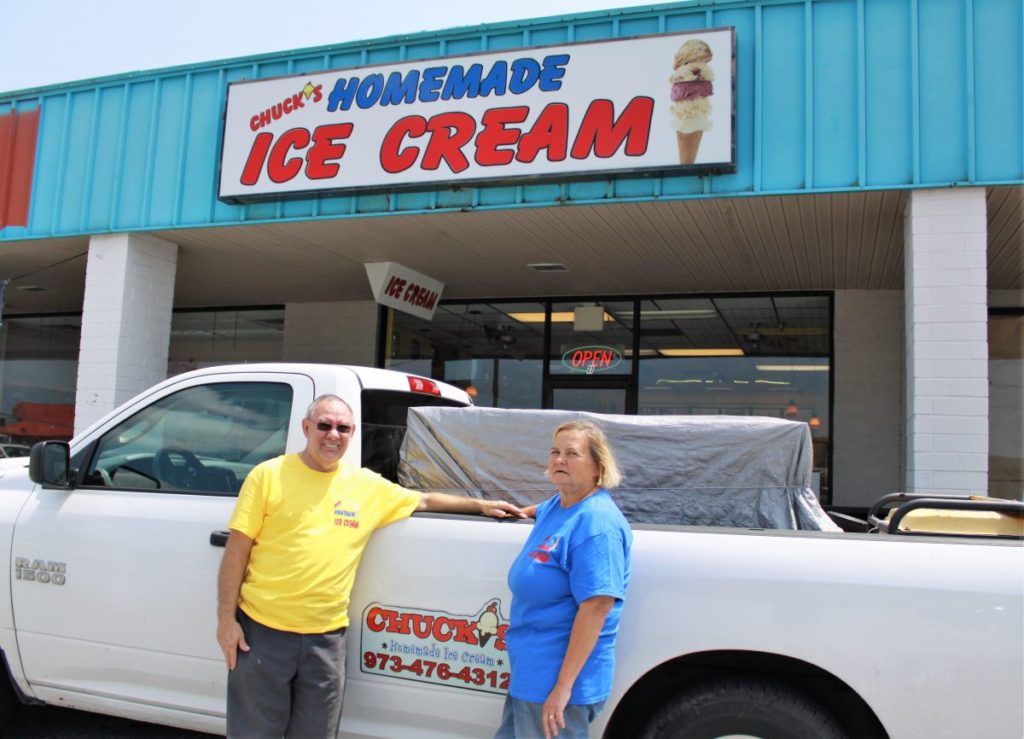 Our newest customer, Chuck & Debbie Geisel of Chuck's Homemade Ice Cream, in Southport, NC, may have moved from NJ to NC to "retire" but the pair are anything but. Along with his wife, they own a scoop shop in charming, downtown Southport. They hope to open a second location in their town's new shopping center. And if that's not enough, Chuck makes and sells his legendary ice cream to many stores in Brunswick County.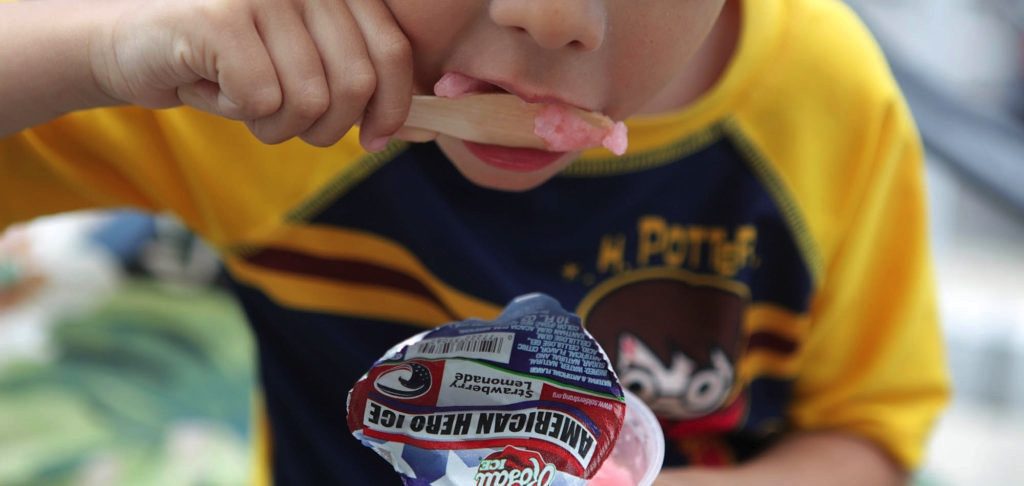 Nothing makes Chuck happier than churning out 400 tubs of ice cream. In one week! Yes, you read that correctly. That's the equivalent of 21,200 six-ounce cups of ice cream!!!! Chuck's customer service acumen keeps him a scoop ahead. For example, he recommends to each of his customers that they have a "signature" flavor which he develops. The recent one, called Noah's Ark, is topped with animal crackers.
Despite the 50 flavors he makes and sells, Chuck was looking to expand his offerings. Chuck explains, "I knew of Rosati Ice when I was working decades ago in New Jersey. He easily recalls, "I remember how good it was – smooth, creamy, and flavorful." Got that right, Chuck! Taste. Texture. Color. Only Rosati Ice has all three!
"I wanted a dairy-free frozen dessert because folks were asking for a lactose-free novelty. I know it's taking off, because my first customer – The Scoop in Holden Beach – quickly sold a few cases of Rosati Ice's 10-ounce cups and already ordered more." The Geisel's now have Rosati's premium 2.5 gallon tubs in their scoop shop.
Chuck's passion for ice cream has carried over to Rosati Italian ice. Knowing Chuck, by the end of this summer, not only will his ice cream be in several mom-and-pop shops, but so will Rosati Italian ice. So glad, you aren't "retired" yet, Chuck. Keep on scoopin'!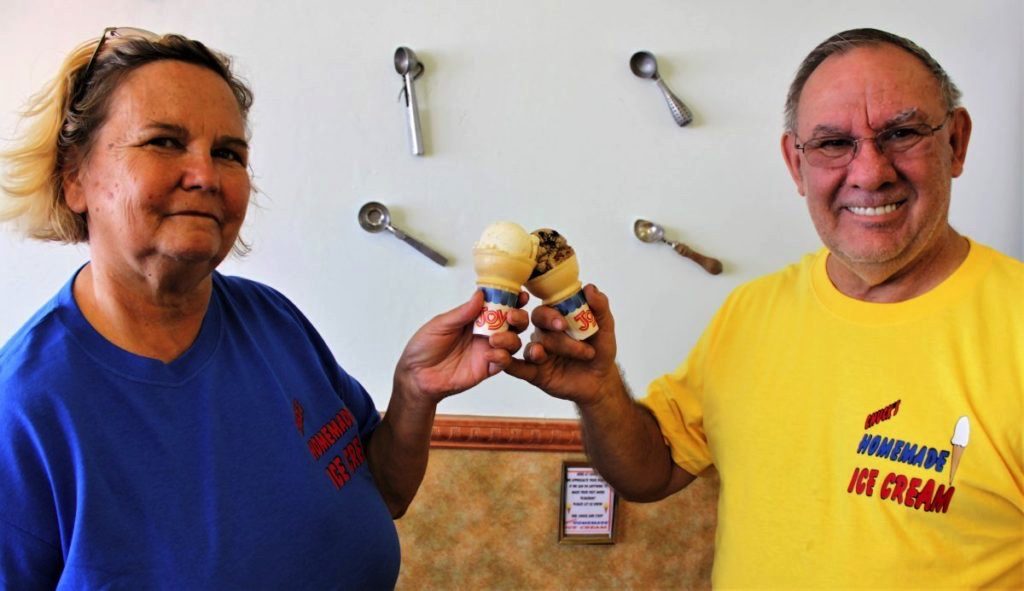 Chuck's Homemade Ice Cream
607 N. Howe Street
Southport, NC 28461
910-363-0208