When Ellen Fisher, Executive Director, YEA! Philadelphia, asked Rich Trotter, CEO, Rosati Ice, America's First and the World's Best Italian Ice, to be the commencement speaker at their recent graduation, he immediately said "Yes." And, why not? For decades, Rich has been a mentor to business owners and youth.
And it comes naturally; Rich is the oldest of 13 children. A natural born leader, you could say. Indeed.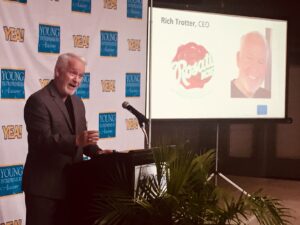 Rich shared his experiences while working with his dad as the "4th generation in the soft pretzel business" and the lessons he learned from this "impactful leader."
1. "Never quit. See it through to conclusion." His family has a motto "Trotters never quit" and Rich admits, There's a stubbornness about it."
This motto served him well during the pandemic as he guided his employees through that stressful, trying time. Despite being laid off, many Rosati employees showed up for work. "This deepened my commitment to my people."
2. Rich continued, "My father instilled in me to do the right thing, the right way for the right reason. (This should be on a plaque in every CEO's office) It may not be perfect today, but you will get there."
3. "Leaders eat last. Feed your troops first. (This philosophy stems from Rich's days as a student – and an active alumnus – at the United States Military Academy at West Point) Be generous first to everyone on the team who helped you win, then take care of you. Take care of your employees and they will take care of you. It's not me. It's the people around me. When you do this, your people will know it's genuine."
4. For his insights on success AND happiness, Rich stated, "One doesn't go with the other all the time."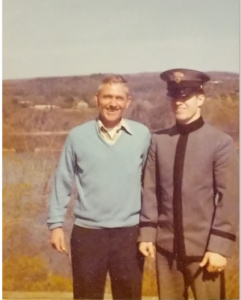 During the Q&A, Rich was asked what word he preferred when explaining his iconic frozen novelty – water ice or Italian ice? Rich explained, "Water ice is a Philly thing and most people outside of this area call it Italian ice. We prefer to call ours Rosati Ice. Our Clifton Heights-based facility (suburban Philadelphia) is a dairy-free, gluten-free, and nut-free facility and that resonates with a lot of people, especially those with food allergies. Because of the Rosati Ice decals – with these three items clearly noted – on the outside of the mobile vending trucks, consumers know that a frozen novelty with a red rose logo on the cup is ok to eat."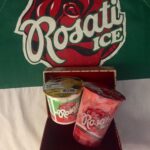 Speaking of "recipes," did you know that Rosati Ice uses the same perfected recipe for its legendary cherry Italian ice and iconic lemon Italian ice, both developed by Sam Rosati, founder, in the '50's? Now, that's a sweet success for his 111-year-old company!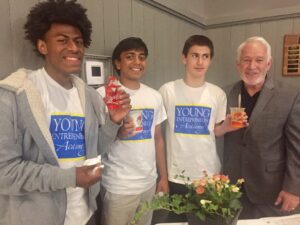 The inspiring remarks continued into the evening. During Ellen's acknowledgement of the 14 students' businesses, she highlighted what will make each of them successful entrepreneurs and noted what's in their "entrepreneurial tool box."
"Smiling through process will attract customers."
"Quiet, charismatic approach."
"Asking for help when needed."
"Importance of test marketing and thanking people for their help."
"Writing thank you notes to all 12 investors and taking their suggestions to heart."
"Ability to accept challenges."
"Deliberate nature and competitive streak serve well in the business world."
"Willingness to listen to others and ask questions."
"Look at a problem and figure out how to do it."
"Taking the initiative to seek out others."
"Failure is part of the process of success. Learn from missteps."
"Turning passion into a way to make money."
Perhaps you desire to make a career change, start a business and/or encourage a young entrepreneur, Rosati Ice and YEA are thrilled to share these tips with you. Have a Rosy summer. Hats off to all the graduates!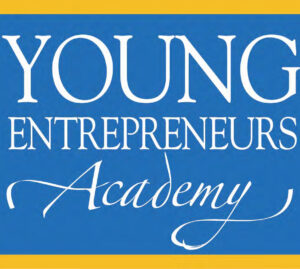 The Young Entrepreneurs Academy, (YEA) is a groundbreaking educational program that takes students in 6th to 12th grades through the process of starting and running a real business over the course of a full academic year. YEA's mission is to help students embrace their passion, energy, creativity, and talents, launch a venture and view entrepreneurship as synonymous with success and freedom.