"Be careful what you wish for." If you are Rosati Ice's Nate Todd, K-12 school sales associate, he is truly blessed that what he wished for did indeed come true and his career led him to Rosati ice.
After graduation from college, which he admits "was a great experience", Nate explored an opportunity with his close friend's father's business – selling Polish brand water ice. "We almost franchised it," admits Nate from Fort Wayne, Indiana. I fell in love with the product, but people in the Midwest have no clue what water ice is. Thankfully, the deal fell thru. We successfully failed."
One door closed and another one quickly opened. Nate recalls meeting Rich Trotter, owner, Rosati Ice at the national school nutrition conference in Dallas. Nate was eager to have a mentor in the Italian ice business so he and Rich simultaneously reached out to Tom Curyto about utilizing Nate to sell both Rosati Ice and Polish Ice to the K-12 school industry.
Todd started with Rosati in 2012 and felt "complete clarity. I knew this is where I am supposed to be." Nate is blown away by how Rich Trotter "leads and serves."
Unique in his ability to genuinely connect with people
And the admiration is mutual. Rich states, "Nate is unique in his ability to genuinely connect with people and share the Rosati Ice mission of making school lunches more fun with our dairy-free, frozen fruit juice cups that are naturally colored with no added sugar and meet the fruit requirement for school lunches. Nate represents himself, his family and the Rosati family well with everyone he meets. Nate needs little supervision. For years, he has traveled the country spreading the good news of Rosati Ice and steadily growing our business in over thirty states. He is loved by all with whom he comes in contact."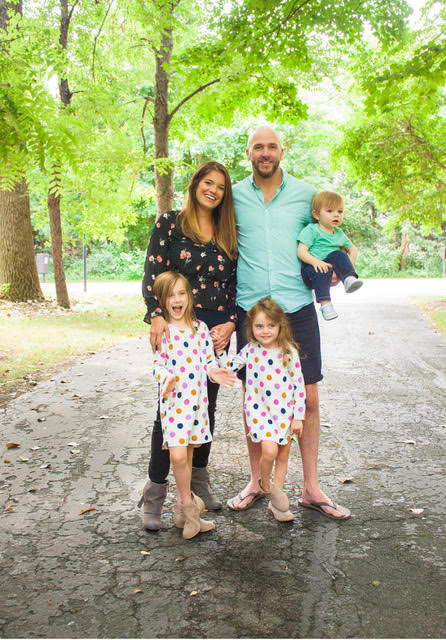 His coworker, Sean Trotter continues "Nate is a devoted father and husband, who cares deeply for everyone around him. He and his wife Amber are raising three (soon to be four) beautiful children, and as a member of the Rosati family, he brings this same spirit into his daily work. Nate has an honest desire to be a source of joy to everyone he meets. Approaching his work in this way, allows him to serve his/our customers with grace, and to ultimately bring more smiles into the cafeterias of the schools that we serve.
What we do and what we offer is better than anyone's.
While schools in the areas Nate covers – Southern CA, TX, NC, S, GA, MD, VA, PA – are trying to figure out the guidelines for in-school learning, he is sensitive to this unique time with the school lunch programs. He readily admits, "What we do and what we offer is better than anyone's. It's so exciting!"
Nate's passion, enthusiasm and spirituality shines through even on phone calls and all throughout this interview. Father of three young children, ages 6, 4, and 2 and a 4th child due in December, Nate teases "We are consistent, having a child every two years."
When asked what he likes about his job, Nate is quick to answer. "Oh man, I love my job! I am so grateful! The opportunity to meet with child nutrition directors is golden. When I started, many of them were older than me and they had a motherly relationship with me. The work-life balance is ideal! It's an honor to represent Rosati Ice while providing for my growing family."
Nate's impact on the school sales has been noteworthy. Through his diligence, schools in NC, SC, MD and VA have Rosati Ice's 4.4-ounce cups made with pure apple juice that are Smart Snack approved and meet school nutritional guidelines.
No matter how this school year unfolds, Nate says "This is the time for us to shine." And we will in schools across the country from sea to shining sea!
Check out www.rosatiice.com for more info on Rosati Ice's K-12 school cups and for a seasonal pre-order form.