When I think of legendary brother and sister teams, I immediately think of Fred Astaire and his sister, Adele. (No, I'm not THAT old, I'm just a big fan of classic movies!). In the ice cream industry, there's a brother and sister who have faithfully and passionately continued their dad's legacy (a pioneer in the industry) with our long-time customer, County Wide Ice Cream Distributors – Lloyd "Jesse" Jose, and Lori Huether.
Let's flashback to the 60's. (I can still do the twist, can you?) Do you remember the days when the Good Humor man wore the impeccably pressed white uniform and proudly drove the – now iconic – Good Humor Truck…certainly a beloved piece of Americana? Well, that was H. Lloyd Jose, their dad.
His work ethic, coupled with his love of children and the business, repeatedly earned Lloyd the prestigious "Top Salesman of the Year" award. Consequently, Lloyd was promoted to District Manager, trained, and managed a large team of drivers. During those years, Lloyd's, son, Jesse worked while on his summer breaks from school. Things were footloose and fancy-free until the 70's.
Now, on to the 70's (and my favorite decade, Disco dancing) and sadly, the end of an era; Good Humor discontinued their street vending segment, thus motivating Lloyd to start his ice cream distribution company in Holtsville, NY. His son, Jesse, joined in the mid '80's and before his passing in 2007, Lloyd lovingly handed the business down to Jesse. Jesse worked side by side with Lloyd and became the new rock of the company as he continues to be today. The team was complete in 2010 when Lloyd's daughter, Lori, joined her "big" brother. After all, it does take two to tango like Fred and Adele.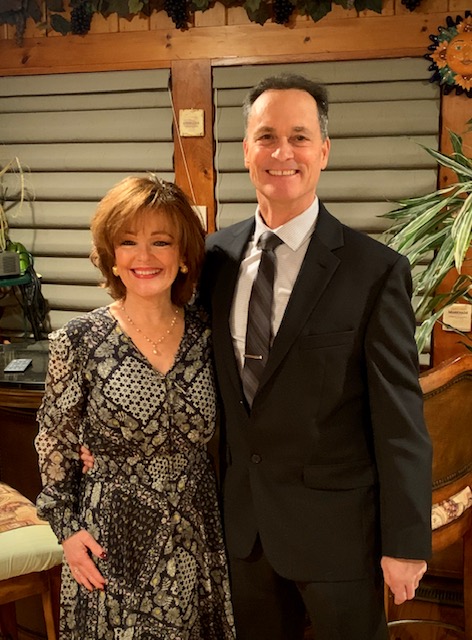 When asked how the pair first discovered Rosati Italian Ice, Jesse recalled that Rich Trotter, Rosati Ice President, met their dad at the annual ice cream convention decades ago. Lori admits "We have a loyal following with Rosati and hope to continue it. People are inquiring about healthier options," she claims. Thus, Rosati Italian Ice's popularity has increased since all 4-ounce, 6-ounce, 10-ounce cups, and 2.5-gallon tubs are made in a dairy-free, nut-free plant and all are gluten-free and made with natural sugar.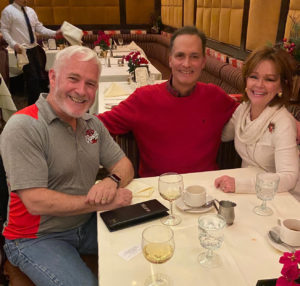 Jesse and Lori gladly shared why they and their customers like Rosati Italian Ice. "The consistency, it's smoother than other brands. There is full flavor throughout. All of the flavors are really, really good." Lori's voice rose an octave when she proclaimed, "The chocolate is SO delicious! Using a blender, I create unique recipes with it."
Just freeze one ice cube tray full of leftover coffee – either black or with milk. Then blend it up in the blender with one 10 oz Rosati Chocolate Italian Ice. Add milk until it's a consistency like a nice milkshake. Add chocolate syrup if you want a sweeter drink, and whipped cream on top to make it an even "Rosier" Day!!
It's quite the chorus line of what the pair buy from Rosati – 6-ounce cups in crybaby cherry, emoji, (Rosati's two showstopper flavors) lemon, watermelon, and chocolate; 10-ounce cups in lemon lime, mango, sugar-free cherry, and sugar-free lemon; 2.5 gallon tubs in blue raz, cherry, chocolate, classic rainbow, lemon, pineapple, and watermelon (my fingers are tired from tapping all of these SKU's on my keyboard)
This year due to COVID, they had to dance to a different tune and streamline their operations, wear many hats, and "kept expenses really, really low," per Jesse. "We really can't complain. We all had to figure it out. Our walk-up business grew with people pent up at home. Many people came in for the first time through word of mouth and didn't realize we were here," claimed Lori.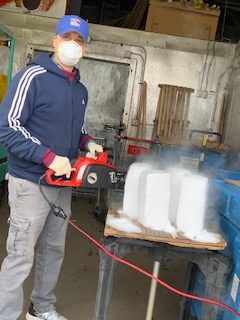 Although the business has changed throughout the years, Jesse, Lori, and the team at County Wide strive to provide the local community and Long Island establishments the highest quality products and personal, friendly service. We at Rosati Ice are kicking up our heels and look forward to growing our businesses together.
County Wide Ice Cream
1600-8 North Ocean Avenue
Holtsville, NY 11742
631-475-7722