Relationships and partnerships are important to Melodi Rouhani Cardenas, Marketing Director, BlueBonnet DSD, a wholesale ice cream distributor – with two Texas locations – offering product from Blue Bunny, Mars, Rosati Ice, Rich's Ice Cream, and others.
The apple doesn't fall far from this family tree. This well-respected company was founded by Melodi's dad and her two uncles in 2002. Her cousins and husband, Jay, are part of the team. "Everybody's been here a long time. People come and hang out," claims Cardenas.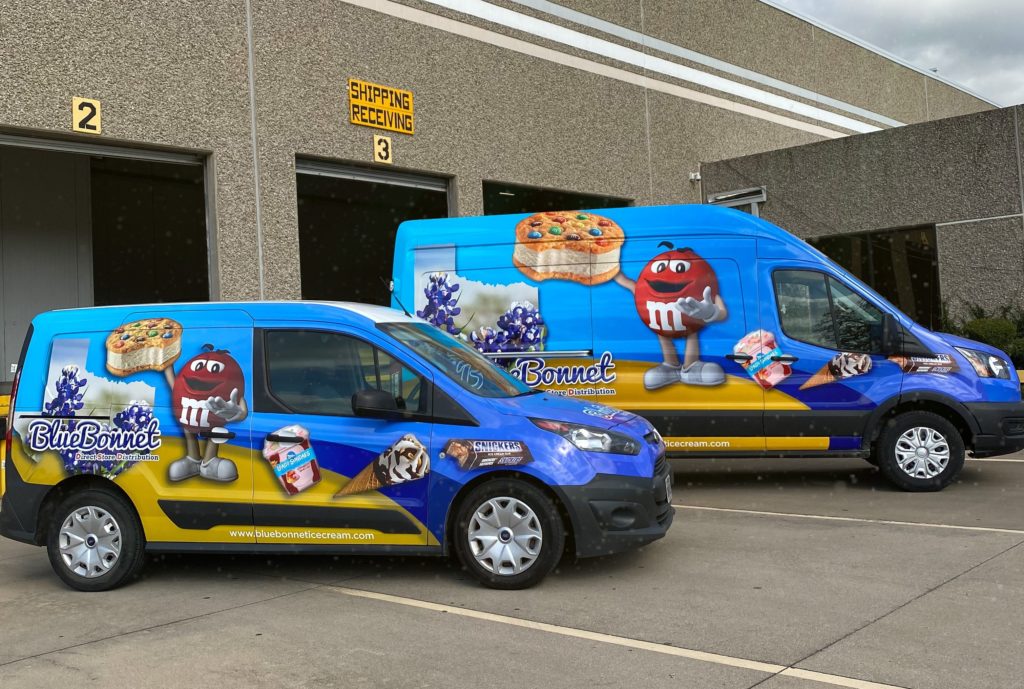 When asked her thoughts on the relationship with Rosati Ice, Melodi joyfully responds, "Rosati is our longest-lasting partnership! Everyone has been great."
Rosati Ice partners with them on many of their top selling SKU's:
* 2.5-gallon tubs in blue raz, classic rainbow (cherry, lemon, blue raz), lemon, mango, orange cream, and strawberry for scoop shops
* 4.4-oz smart-snack-approved school cups in rosy moji, good fortune, american hero, crybaby apple, crybaby cherry, mango caliente, and typhoon
* 6-ounce crybaby sour cherry, crybaby sour watermelon and mangoneada cups for mobile and wholesale vending channel
* 10-ounce cotton candy blue raz, lemon lime, mango, and watermelon cups for mobile and wholesale vending channel
All Rosati Italian ice products are made in a dairy-free, nut-free facility.
"The Rosati cups and tubs sell well. Everyone loves Rosati Italian Ice! Crybaby cherry is our top selling flavor. It even sold well during COVID," states Melodi.
"The schools love Rosati's 4.4-ounce rosy moji cups! They are healthy and fun!" she explains.
BlueBonnet's scoop shop customers use Rosati mango Italian ice to make smoothies. They use the mango as a base and put cherries and fruit on top. "They come up with some crazy combinations, so it's customized for their customers."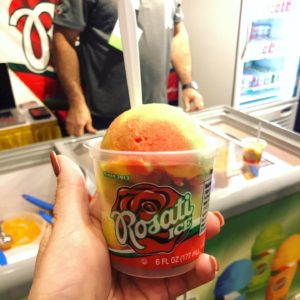 Every aspect of the ice cream industry is handled by the passionate folks at BlueBonnet DSD from distributing product to c-stores, schools, food service, and scoop shops to mobile vending and special events.
According to Melodi, "We are known for serving independent convenient stores and food service. We have a great reputation for making connections. For example, we get a lot of praise about the diligence of our merchandisers."
While most companies are cutting back on their SKU's due to COVID, BlueBonnet started selling Mrs. Freshley's snack cakes and frozen food like pizzas and burritos to small food stores.
"Thankfully, we made it through the pandemic," states Melodi, "and we were able to hire people and school business has picked back up."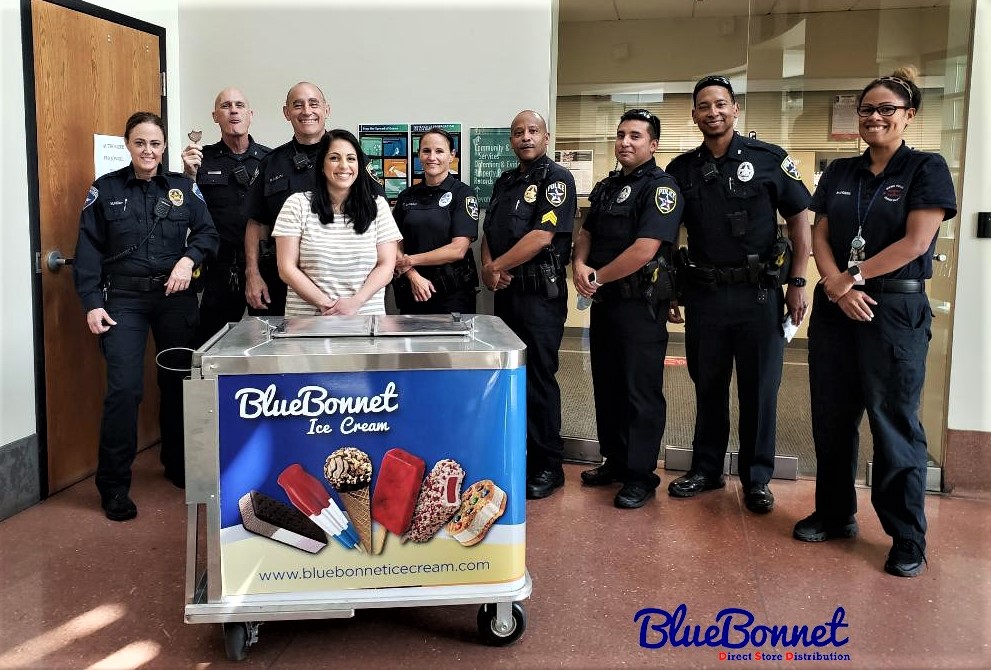 Melodi is proud to share that they want "to be the one they call" when it comes to partnering in their beloved community. Recently, the Irving Citizens Police Academy Alumni Association partnered with them and treated the Irving PD to delicious ice cream. Plus, to acknowledge an area school that raised the most amount of money for Special Olympics, BlueBonnet hosted an ice cream party.
"Something so simple brings joy to a lot of people."
Speaking of joy, we want to congratulate Melodi and Jay on the birth of their second son, Theo. Five-year-old Levi is loving his new role as "big brother."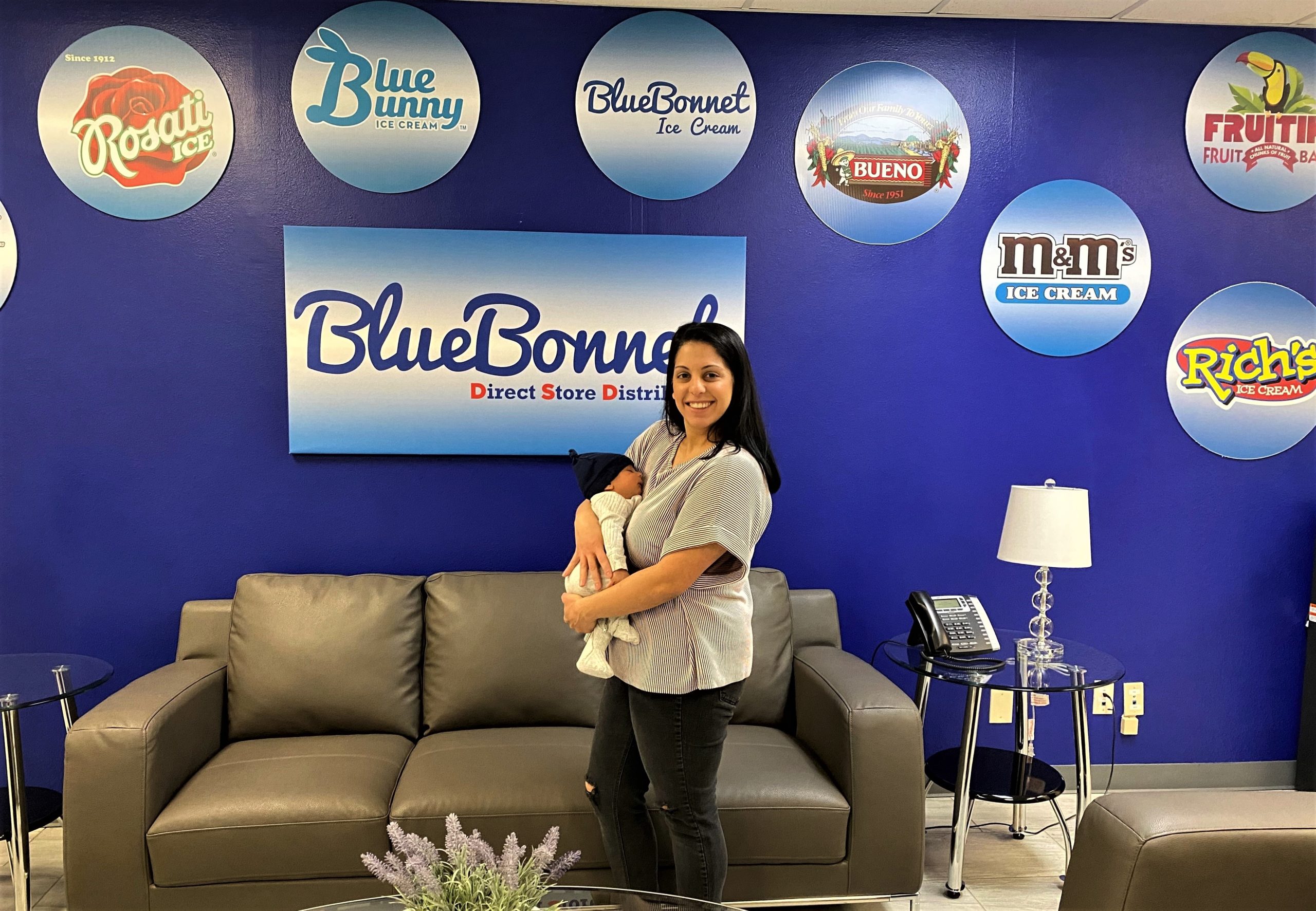 Partnering with the BlueBonnet family and their customers has given Rosati Ice's team joy and we hope it will continue into the next generation!
BlueBonnet DSD
Corporate office:
2611 E. Pioneer Drive, Irving, TX 75061
972-251-2100
Office & warehouse
4603 S. Presa St. San Antonia, TX 78223
210-267-2799
Facebook: @Bluebonnet