"One door closes and another one opens." That scenario came true for Rosati Ice's newest distributor, Bill Foley, owner, Kansas City Ice Cream Company. In 1988, his job at Frosty Treats ended and he decided to start a mobile vending company. Previously, he managed a country club and sold real estate, so he was prepared to be a new business owner.
For the past 25 years, Kansas City Ice Cream Company has been a master Blue Bunny distributor offering their popular ice cream cups, bars, sundaes, and cones on their trucks. But in 2020, COVID changed that relationship and their supplier drastically reduced their product mix. A (freezer) door closed, but not for long. Unable to receive enough variety of frozen treats to keep their trucks stocked, Bill Foley, along with his wife, Deb, knew about Rosati Ice and decided to purchase several pallets of Rosati's 6-ounce and 10-ounce Italian ice cups.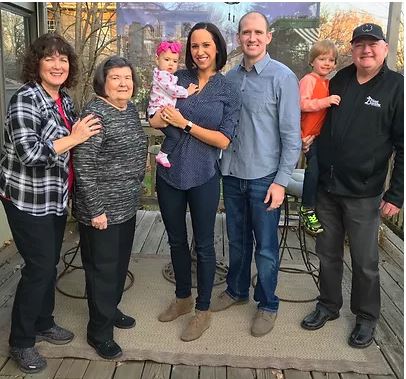 There was an upside to COVID, however. "According to Deb, 2020 and 2021 were our two most profitable years in business. Everyone was home the first year of COVID and folks had tons of money the second year. Lots of people still work from home, so this year should be a good one too."
"Our drivers love the rosy 'moji (cotton candy blue raz) cups," boasts Deb. "As for me, I like the mangoneada. Rosati Ice is like velvet. I adore it"! Their top selling Rosati Ice flavors are American Hero (strawberry lemonade), patriot (cherry, lemon, blue raz) and lemon. The Foleys discovered that Rosati Ice is an ideal menu addition to sell on their ice cream trucks for their customers that want a refreshing dairy-free, nut-free frozen treat.
For this season, they purchased American Hero (strawberry lemonade), cotton candy blue raz, patriot (cherry, lemon, blue raz), lemon, mangoneada, pina pineapple, tamarindo, tropical rainbow (cherry, lime, pineapple), and Crybaby cherry.
When asked how many trucks they have on the road, Deb answers "26." And how does she quickly remember the number? "We name our trucks by letters of the alphabet," Deb states. (What a great idea!)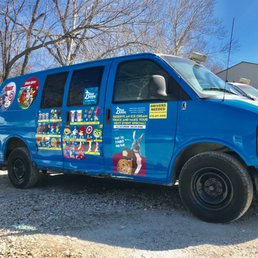 Kansas City Ice Cream Company has sold ice cream treats and novelties – and, since 2020 Rosati Italian Ice – "from vans, mail trucks, pickups, rolling carts, concession trailers, and out of coolers" according to their web site. They also sell to area convenience stores and private schools.
To help grow their business and branch out into special events, the Foleys got affiliated with Ice Cream on Wheels. "It's wonderful, states Deb. "They get all of the event details, and they bill for the event."
With their "endless selection of sweet treats" (as promoted on their web site), the Foleys opened their doors to Rosati Ice. Rich Trotter, President, Rosati Ice, concludes "Bill & Deb Foley have been a pleasant and steady presence in the Kansas City region for decades. Not only are they astute business operators, they are open to new ideas and products that serve them and their customers well! We are grateful to have them as friends and Rosati Ice vendors"!
A Kansas City Tradition Since 1989
5300 Gardner Avenue
Kansas City, MO 64120
816-241-8406