Aah …The holidays! Time for gift buying, tree decorating and cookie making. But more importantly, time for visiting with, and reconnecting with, friends and family. And our long-time distributor partner and friend, Peter Diaz, certainly knows the true meaning of family as second-generation owner of (ICDF) Ice Cream Distributors of Florida.
This legendary company's humble roots date back to 1980 when Peter's dad left communist Cuba. Peter states, "As an immigrant, he fell in love with the US and started a business. Early on, my dad worked multiple jobs. One as a night security guard and during the afternoons he would sell ice cream out of a truck.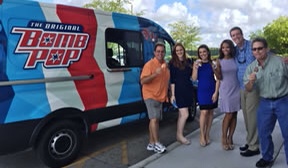 In 1981, the company started in mobile vending with the purchase of a Bordens' Ice Cream truck. Little by little, the company grew to 150 ice cream trucks. These trucks provided employment and "helped immigrants coming into this country," recalls Peter.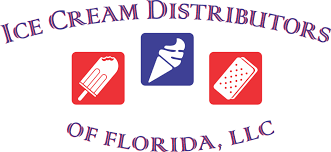 "My parents, Pedro and Carmen, are a unique couple. My mom ran the books, enrolled in college, and earned a degree in Business Administration and Accounting. My dad knew how to grow a business and the need to look forward."
A few milestones to note are in 1994 they started their distribution division; in 1996 they branched out to DSD (direct store delivery); in 2000 they expanded to a larger warehouse, then five years later they created their special events division. Impressive growth by a company founded by an immigrant!
According to Peter, "I grew up in the business, it was my life and I fell in love with the industry, especially the mobile vending side." No coincidence that his passion for the industry has been passed on to his two daughters, Cristina and Lina, who work alongside him while his son, Peter, proudly serves in the Army.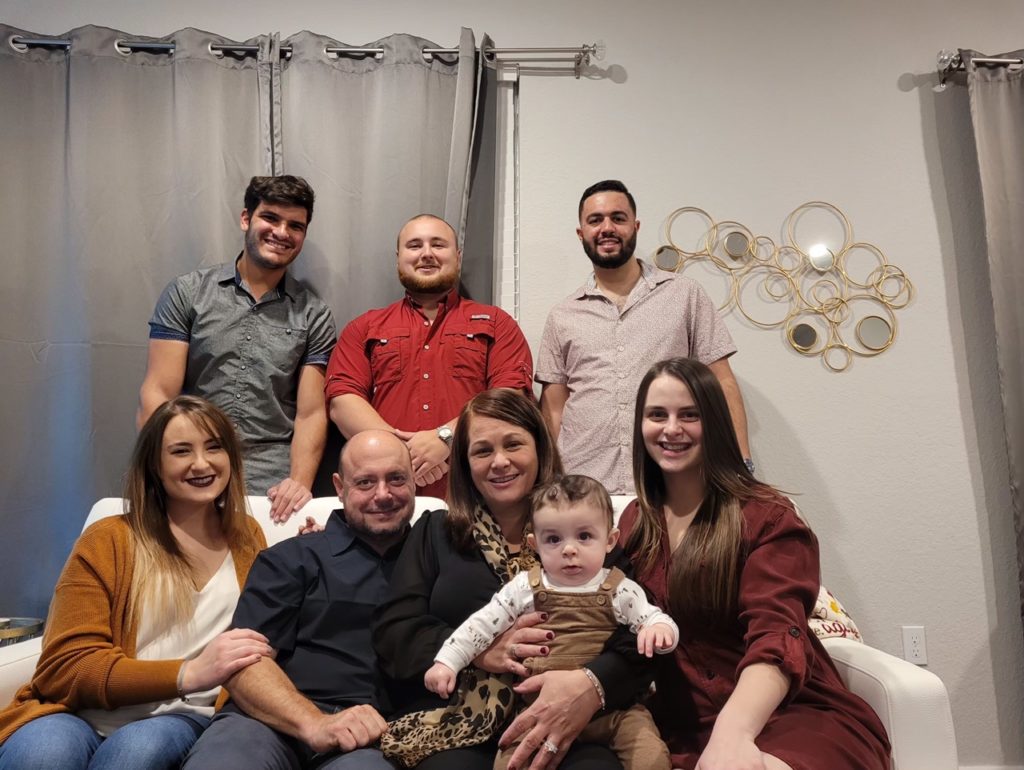 Throughout the years, faith and hard work have been a constant. "'Work as hard as you can and push yourself to get better every day' was instilled in me by my parents,' states Peter.
With three channels of distribution – DSD (direct store delivery), special events and mobile vending, Diaz, his family, and his team keep busy all year long.
ICDF's relationship with Rosati dates back to the mid '90s when Peter met Rich Trotter, President, Rosati Ice. According to Rich, "Peter puts his people before himself. He has grown the business from one site in Miami to multiple sites covering the whole state."
What do Peter, his team and his customers like about Rosati? "The quality, it's not just ice, its creamy, consistent flavor profile is good. Crybaby is well known. Flexibility with new products. Rosati Ice's business model – small, family-owned business – fits in perfectly with ours," states Peter. Rich Trotter wholeheartedly agrees!
Everyone has their favorite dairy-free, nut-free Rosati Ice flavor (me included, mine is mango Italian ice). Peter likes crybaby sour cherry. "It's the kid inside me," chuckles Diaz.  "I go to it every time." And who wouldn't, with its fun packaging and lip-puckering sour taste?!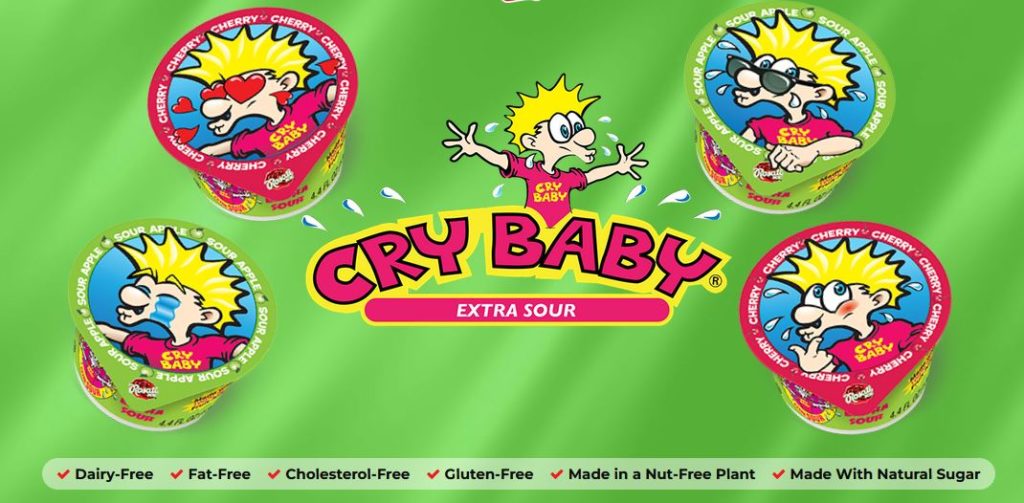 For their three distribution channels and to satisfy their customers' tastes, this season ICDF purchased (hold onto your lid, this is quite an impressive list) 6-ounce Rosati Ice in blue raz, cherry, emoji, lemon, watermelon, crybaby apple, crybaby cherry, crybaby watermelon. Along with 10-ounce Italian ice in cherry, coconut, cotton candy/blue raz, crybaby sour apple, horchata, lemon, lemon/lime, mango, mangoneada, patriot, pina pineapple, sugar freez cherry, sugar freez mango, tropical rainbow, and watermelon. Plus, 2.5-gallon tubs in blue raz, cherry, crybaby sour apple, pina colada, and pineapple. That's the majority of Rosati's SKU's!
Businesses in the food industry – from manufacturers like Rosati Ice to distributors such as ICDF – have all been impacted by COVID and shortages, not only with employees but with ingredients and supplies. Peter admits, "Everyone pulled through. We pushed and pushed and saved and saved till we came out of it." His company's multiple locations with a total of 42 employees are a testament to his integrity and persistence. We know his parents are proud!
The Diaz and Rosati families wish you all a blessed Holiday season. Try something new this season; toast the New Year with a refreshing cup of Rosati Italian Ice.
Ice Cream Distributors of Florida, LLC
MIAMI
50 E. 10th Street
Hialeah, FL 33010
305-883-0117
ORLANDO
480 27th Street
Orlando, FL 32806
407-999-9511