For many families, summertime means having fun at an amusement park. "Fun, Food & Fantasy", according to Knoebels Amusement Resort's website has entertained families for nearly a century. While this season has been remarkably different (to say the least) from previous ones, Knoebels remains remarkably unique, in favorable ways, from other popular destinations.
For starters, you do not have to pay admission to the resort. That's right! "America's largest free-admission amusement park." I like this perk, since I don't enjoy the rides like my roller-coaster-loving, thrill-seeker husband and son. Instead, you pay as you go. Next, they have a family-friendly campground in a tranquil setting away from the hustle and bustle of the big cities. Ah…who wouldn't want to chill out there now?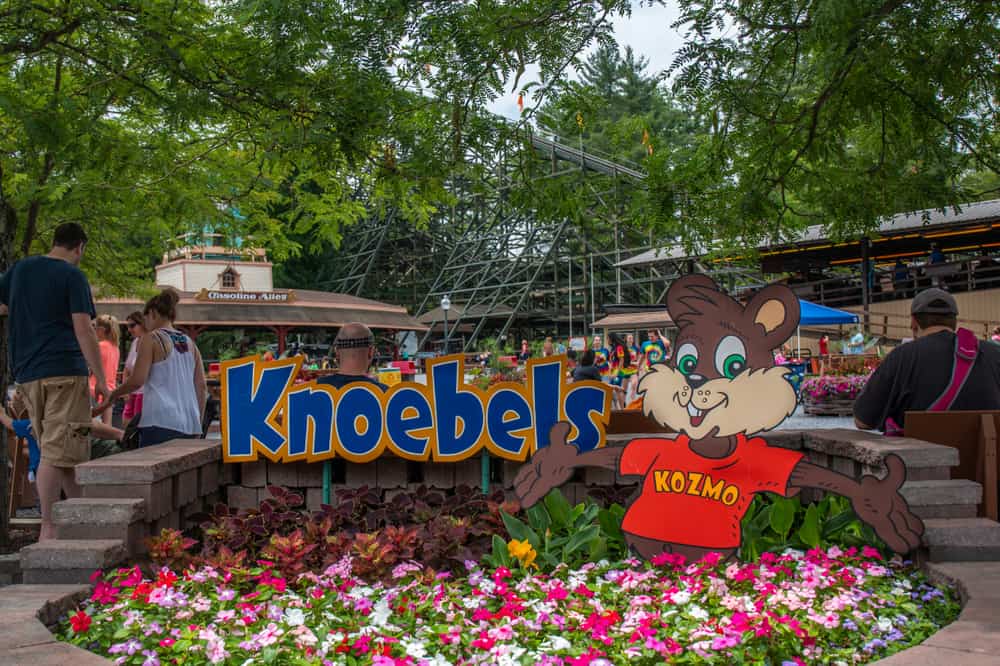 In between the thrills, head on over to The Shack for "your chill"- Rosati Italian Ice. It is decadently delicious, smooth and so refreshing. The ideal dairy-free, nut-free frozen treat!
Due to COVID 19, Matt Schell, Food Service Manager, consolidated the concession stands to offer everything in one stand called The Shack, across from Old Mill Ice Cream.
This is where families have 8 Rosati Ice flavors (mango, watermelon, lemon, blue raz, cherry, classic rainbow (cherry, lemon, blue raz), root beer, and sleep with the fishes) to choose from. Matt states, "Our most popular selling Rosati flavors are blue raz, cherry, rainbow, and root beer!"
When asked what Schell likes about Rosati Ice, he boasts, "I like the consistency and the strong, bold flavors. You can tell it's a high-quality product!" Michelle Zimmerman, from our long-time distributor, InstantWhip Foods, agrees and adds "Rosati Ice's name sells itself. It resonates with a lot of people from their youth. The Rosati folks are easy to work with and provide great point-of-sale items."
Guests can enjoy their Rosati Italian Ice in either a small 6-ounce cup for $3.00, a large 10-ounce cup for $4.50 or layered with soft serve for a gelati for $6.00. It's scoopably delicious!
The owners and management of Knoebels Amusement Resort are no strangers to hard times and park closures – from 1943 when the park closed due to WWII, to 1972 when Tropical Storm Agnes flooded the park and then again in 2006 when 90% of the park was submerged in water. However, the same resilience and fortitude that got them through those trying times will get them through the pandemic as well!
Behind their masks, Knoebel employees are smiling, knowing they are giving their guests a true "Taste of Summer" in this topsy-turvy world. Rosati Ice – creating smiles since 1912!
Family owned and operated since 1926, Knoebels Amusement Resort was voted "the best food park in the world" 18 times (WOW)! The nation's original Italian ice, Rosati Ice, is proud to be along for the ride. Let's go for 20!!
391 Knoebels Blvd
Route 487
Elysburg, PA 17824
Facebook: @knoebelsAmusementResort
Instagram: #Knoebels