Consumers are the BREAD AND BUTTER of every food manufacturer and Rosati Ice is no exception. Founder Sam Rosati was ONE SMART COOKIE to develop hand-cranked Italian ices in his basement's home in Philadelphia in 1912.
Throughout the decades, Rosati Ice USED THEIR NOODLE to address not only consumers' food allergies and dietary restrictions, but product safety too, while consistently producing a delicious, scoopable frozen treat.
"Rosati Italian Icse have great flavor and consistency. I had cherry and chocolate flavors and they were yummy. It reminded me of this old Italian guy in my hometown that made incredible ice and sold it at a roadside stand." – Doug S., Greenville, SC.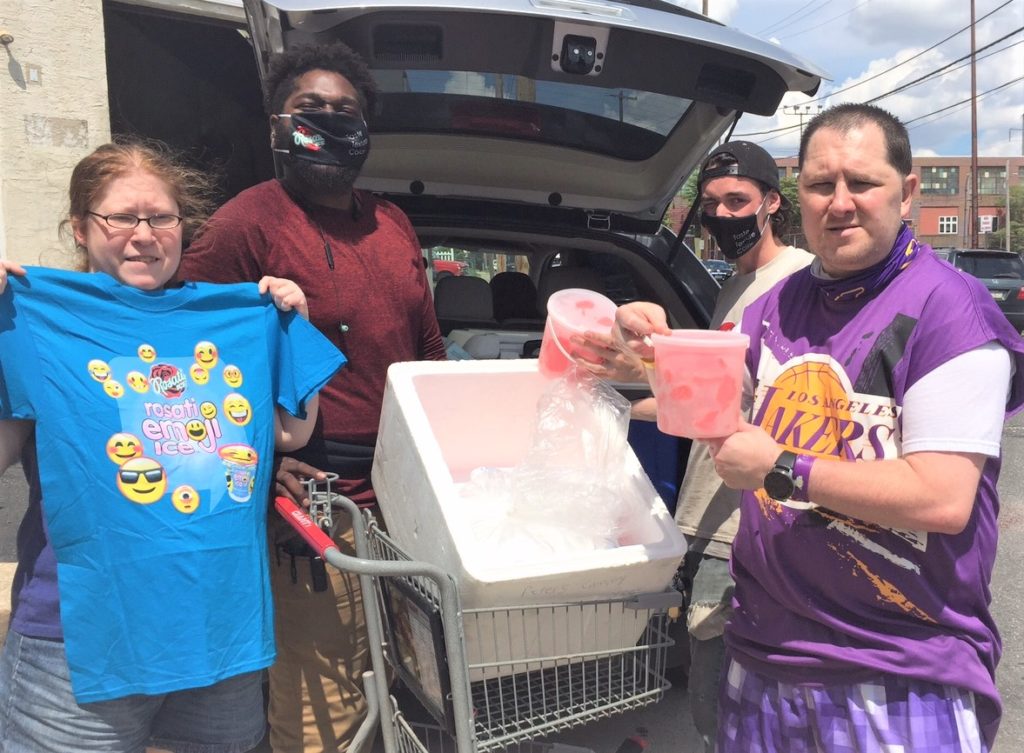 Food Allergies
Rosati Ice, along with their distributors, acknowledge that people who are lactose intolerant and/or have nut allergies are unable to eat ice cream and diary-based novelties. Rosati Ice successfully satisfied their cravings. All products – 4.4-ounce, 6-ounce and 10-ounce cups, 2-quart party pails, and 2.5-gallon tubs are made in a dairy-free, nut-free, gluten-free plant.
Dietary Restrictions
Consumers have spoken out again and we listened. Their requests for sugar-free Italian ices prompted Rosati Ice to develop SugarFreeZ in three flavors in 10-ounce cups: lemon, cherry and mango – which were sold in selected food chains this most recent summer.
"I am so happy I can enjoy Rosati Ice in the new sugar-free flavors that are stocked at the Kinsley ShopRite in Brodheadsville." – Laura S., PA
Tamper-Proof Lids, Clear Cups
Consumers want affordable, grab-n-go treats. For the food stores, Rosati Ice developed 10-ounce cups in almost two dozen flavors. For product safety, all 10-ounce Rosati Ice cups are sealed with tamper-proof lids. Because of the clear Rosati cup, what the shopper sees inside is what they get. They can easily see the bright oranges, reds, yellows, and blues, designating the full flavor inside each and every 10-ounce cup. Just ask Jane.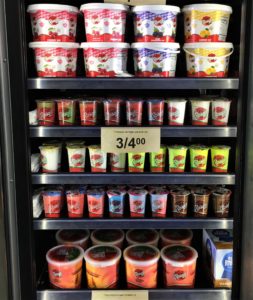 "I ate Rosati water ice as a kid. I recognized the rose on the 10-ounce cup packaging at Acme. The BEST water ice!!! Bought two containers. I have party pails from last summer and still tastes good. LOVE it!" – Jane Y., NJ
To consumers like Doug, Laura, Jane and hundreds of others, they know Rosati Ice is the GREATEST THING SINCE SLICED BREAD. Who wouldn't agree? Once you taste your first spoonful, you will be hooked.
Now, you can HAVE YOUR CAKE AND EAT IT TOO! Rosati Ice in 6-ounce and 10-ounce cups and 2.5 gallon tubs can be purchased all year from our office/plant/warehouse in suburban Philadelphia, M-F from 8-4. Please call 610-626-1818 to check inventory for your flavors. Please go to the product section of our Rosati Ice web site – www.rosatiice.com – for a complete list of all of Rosati Ice's flavors.