One of Rosati Ice's newest distributors, Pointe Dairy, is "a family-owned wholesale food and dairy distribution company serving metro Detroit and beyond," according to its website, www.pointedairy.com
"Family" is the most important word in the description. Joseph Selvaggio founded the company in 1968 and it's currently run by his three sons – Anthony, Alex and Joseph, Jr.
Even the PM, Ken George, found his way to the company through "family." In 1977, his wife, Terri worked for a food store, one of Pointe Dairy's customer's.
Unlike many of Rosati's other distributors, Pointe Dairy is "close to a broadline distributor. We have over 3500 items that we sell to party stores, nursing homes, restaurants. You name it, we handle it", states Ken.
When asked how they dealt with COVID 19, Ken admits, "In the beginning, it was a nightmare, as restaurants were forced to shut down and we had fewer trucks making deliveries. Fortunately, our retail business went up with single-serve, multi-packs. We held our own and adapted very well."
Families' food needs were vital this spring, so Pointe Dairy donated pallets of food intended for the restaurants to Forgotten Harvest and – thru a local Masonic lodge – Feeding the Hungry.
Working at Pointe Dairy for decades, Ken has a great grasp on the industry. "Everyone is getting their fingers in others' items. It's becoming a 'me-too business.' To distinguish ourselves, we handle different items and high-quality items. For example, we started selling hemp items to area coffee shops."
Most of our distributor relationships started in person at food shows and this one is no exception. After Joe met Rosati Ice's owner, Rich Trotter, at a food show, he decided to carry our 2.5-gallon tubs and 10-ounce grab-n-go cups for the dip stores in their area called Whippi Dip (similar to Dairy Queen).
Pointe Dairy is proud to be a master distributor for Unilever, which puts Rosati Ice alongside the nation's best ice cream and novelty brands including Breyers, Ben & Jerry's, Mars, Talenti, and Good Humor. "With the addition of dairy-free, nut-free Rosati Ice, our summers have gotten busier."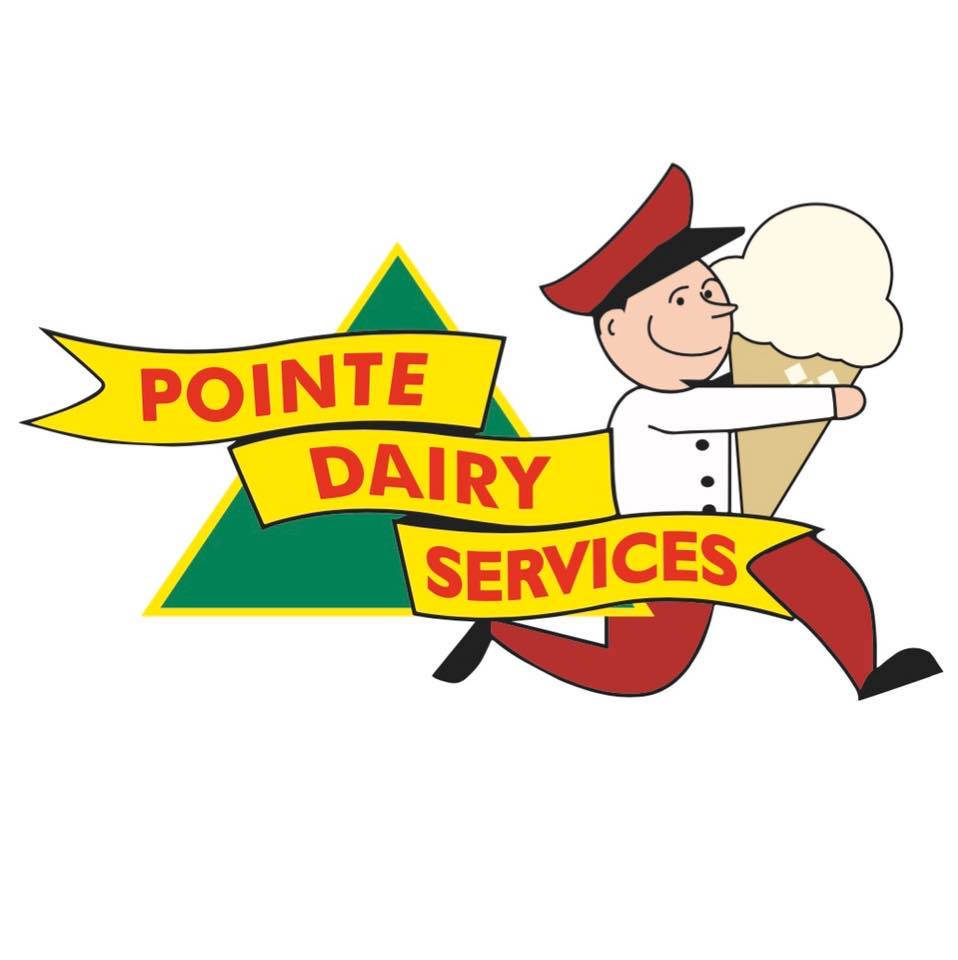 Due to increased demand for dairy-free frozen desserts, Pointe Dairy now sells Rosati Ice's 2.5-gallon tubs to restaurants and scoop shops and their 10-ounce cups to mobile vendors. "Ken states, "Ice cream trucks ask for the Rosati Ice 10-ounce cups, available here in cotton candy/blue raz, cherry, Cry baby sour apple, lemon, mango, patriot, and watermelon. They are a huge seller! Would love to get Rosati's 4.4- ounce cups into our schools," admits George.
And why not? "Rosati Ice's taste is phenomenal with smooth texture, which holds up well in temperature variations."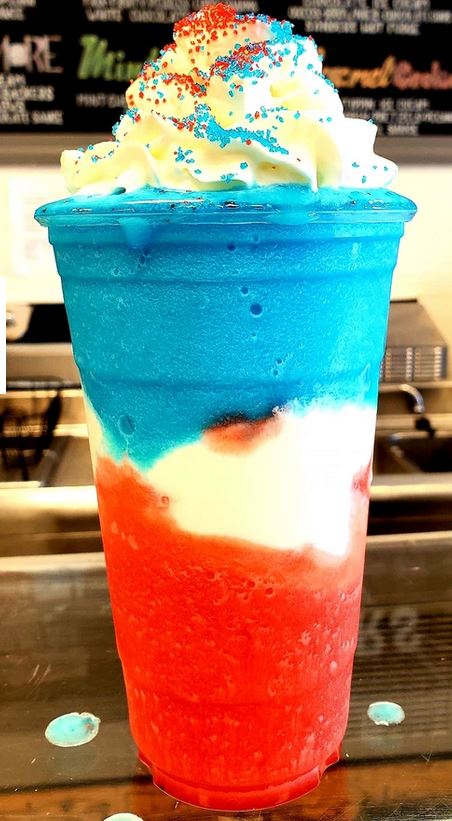 Shari Mazzetti, owner, Modern Cone scoop shop, wholeheartedly agrees. "We sell a lot of Rosati. It is very popular, you have no idea! We make an Italian ice slush. Our customers expect Rosati Ice and when we don't have it, they are upset and disappointed."
Shari buys a few SKU's of the 2.5-gallon tubs from Pointe Dairy, who carries Rosati Ice in blue raspberry, cherry, rainbow, cotton candy, lemon, mango, strawberry lemonade, and watermelon.
Three family-owned businesses working together to bring smiles to customers' faces – manufacturer Rosati Ice, distributor Pointe Dairy and scoop shop Modern Cone! With Rosati Ice, it truly is 'all in the family'!!
2716 American Drive
Troy, MI 48083
248-589-7700
Facebook: @pointedairyservices
Instagram: pointe_dairyservices
Twitter: @PointeDairy