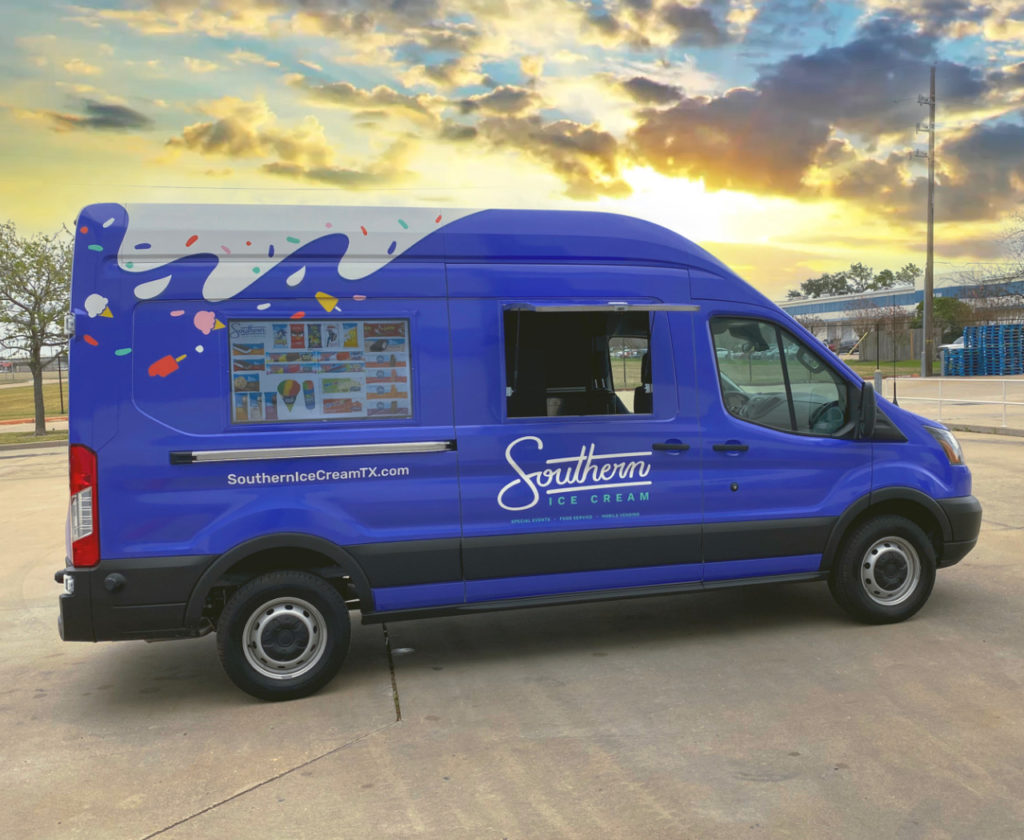 "Just do the best you can, that's all anyone can ask," my mom always advised me. That sentiment rings true for Michelle Barton, part of the husband (Bobby) and wife team who own Southern Ice Cream, serving the Houston metro area and nearby towns," according to their website.
When discussing the challenging current economic environment, Michelle says, "We are making it work. Our entire team is pitching in to keep everything moving smoothly."
Due to COVID 19, Michelle talks about how they "reinvented themselves." For example, they offer a "sundae ice cream kit" (How fun! I want one!) with hands-free delivery. It's "super cute," she explains, and it's "a way to connect." Connect they sure did, from kids buying them to show appreciation for their grandparents to parents purchasing the sundae kits for their graduating children.
Mobile vending is the core of their business, now with some necessary adaptations like plexiglass shields for event carts.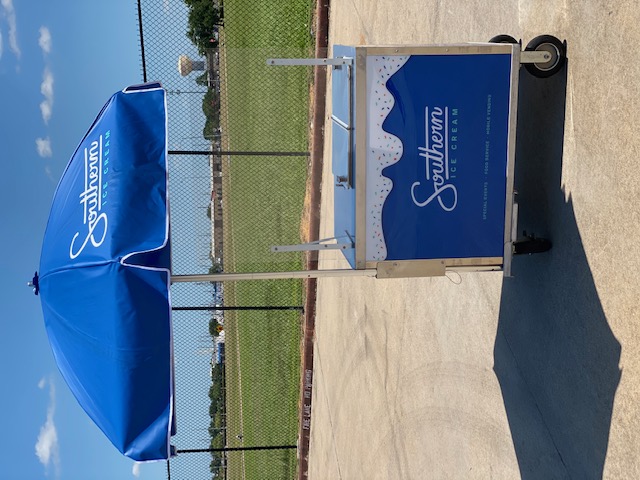 Our Houston area friends at Southern Ice Cream sell Rosati Italian Ice 6-ounce cups to mobile vendors for special events at schools, churches and businesses, to name a few. Popular flavors include Cry Baby cherry, watermelon, rosy'moji, and Cry Baby sour apple. They also sell Rosati Ice's 2.5 gallon bulk cans in lemon, cherry and mango. "No one beats Rosati's mango italian water ice. It's outstanding!"
Like Rosati Ice, Southern Ice Cream found a cause that resonates with them – Child Advocates of Fort Bend. "We are inspired by their mission and how they help." Proceeds from pushcart rentals go towards the fight against child abuse.
When asked what she likes about having Rosati Ice as a valued vendor, Michelle quickly claims "Great people. Easy to work with. Good consistent product." And Rosati Ice values this treasured long-term relationship as well.
Together, we will do the best we can. Every day. In every way.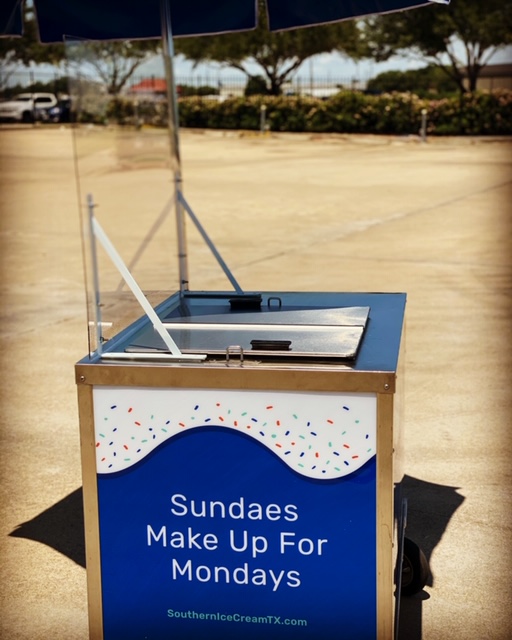 13755 Greenland Drive
Stafford, TX 77477
281-499-9837
Facebook: @southernicecream
Instagram: southernicecreamtx