Mobile vending. You hear and see those words a lot in the novelty industry, and especially at this time of the year. Quite simply, it's "Bringing you more frozen treats than you and your sweet tooth could ever ask for," according to Cool Concessions' website.
We know a bit about "mobile vending" as our founder, Sam Rosati, known as "the King of Water Ice," sold his popular italian ice from horse-drawn wagons throughout his beloved Philadelphia and at the New Jersey shore.
Sam could never have imagined that folks would google "water ice" and "Italian ice" today to find his 108-year-old company's dairy-free, nut-free frozen treat.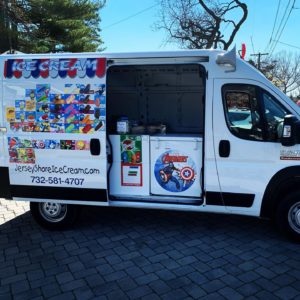 Who better to explain this unprecedented mobile vending season than loyal customer and friend, Peter Hamouroudis, President, Cool Concessions (their name makes me crave something cool).
Fresh out of college, "the business found me," recalls Pete. "I thought I'd give it a shot and I saw an upside to it. I started with one truck and now have nine. Our business has grown because of social media. My wife, Laura, is the backbone of our business, handling logistics and operations. In 2004, I met Rosati Ice owner, Rich Trotter, at a trade show in Atlantic City and we started doing business together."
Peter explains, "Due to COVID 19, our biggest challenge occurred in the spring, when many events were not only postponed, but cancelled. It really hurt our sales. Luckily, we were able to pivot and promoted "contact-less" curbside deliveries via Facebook and Instagram. We established a minimum order and designated a few trucks for this. Customers preordered and paid through Venmo. They appreciated seeing us come out for them. This offset loosing special event jobs."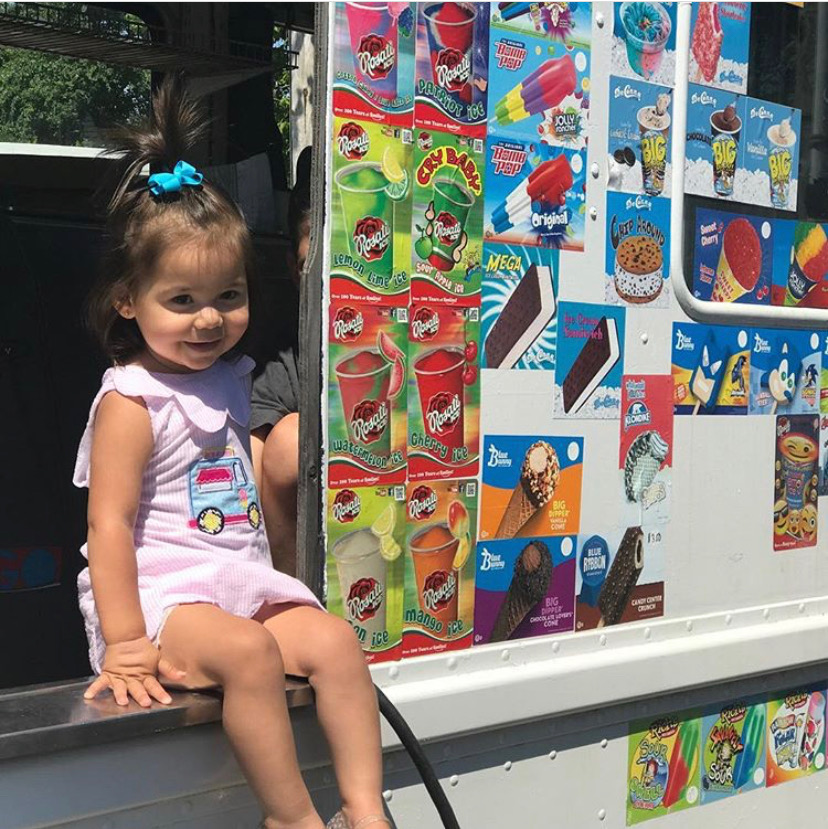 Cool Concessions has served treats at kids' parties, weddings, corporate events, block parties, family reunions, and fundraisers. Anyplace in New Jersey and anytime from March till October where people want to have a fun time and enjoy refreshing treats like our full-flavored, scoopably delicious Rosati Ice Italian ices.
The names of the companies they've worked with reads like a "Who's Who" – Princeton University, Adidas, Bloomberg, Special Olympics, NJ Transit, Google. Pete and his team have worked numerous events, but one stands out in his mind – for 24 hours, our truck was parked at JFK Hospital so employees on every shift could enjoy a treat. We fed about 800 folks."
In addition, Cool Concessions is a wholesale supplier of novelty ice cream and bulk Rosati Ice Italian ice. They sell Rosati Ice in 2.5-gallon tubs in cherry, blue raz, lemon, rainbow and mango and 6-ounce cups in rosy 'moji and 10-ounce cups in cotton candy/blue raz, cherry, watermelon, patriot, mango, Cry Baby sour apple and lemon lime.
Of course, we had to ask Pete about his favorite.  "Lemon, it's filled with flavor. Rosati Ice's flavor selection is good." And his customers? "Rosati's 10-ounce cups in cotton candy/blue raspberry are our best sellers. Our customers like Rosati's big flavor. In fact, some customers are so loyal to Rosati Ice, they will not try another Italian ice brand."
Peter and Rich Trotter share a passion outside of the novelty business – both are basketball coaches.
"Managing people from March till October, helps me manage my basketball players. I don't take a cookie cutter approach; I have to be understanding and communicate. It's the little things that keep me sharp," acknowledges Pete. And Rich Trotter would agree! Go teams!
86 Mantoloking Road
Brick Township, NJ 08723
732-581-4707
Facebook: @coolconcessions
Instagram: #coolconcessions