Did you know that smiling releases endorphins, which help a person feel happier and more positive?
We sure need smiles and that's exactly what Joel Hughes, VP Operations, Smile Ice Cream, sees every day. In fact, recently his wholesale customer stopped in the office smiling from ear to ear upon discovering he got Rosati Italian Ice back.
"You got it back! You got it in!" Yes, the Norfolk-based distributor placed his first order with Rosati Ice in March 2020 and his first order of the season this January. And since then, it has been "smiles" for everyone.
"Ice Cream is Joyful and Fun."
Joel is no stranger to the food business, having started his career when he was just 16. Throughout college, he waited on and bussed tables. He readily admits, "I like the movement and fluidness of the industry, plus working with people." Your friends at Rosati Ice wholeheartedly agree!
Formerly, Jumpin G's, Smile Ice Cream started in 2003 with a few ice cream trucks. In 2010, they got into the DSD business and in 2012, Smile branched out to service schools and restaurants.
Today, the company's 20 neighborhood ice cream trucks bring the treats… and the smiles to everyone along their routes.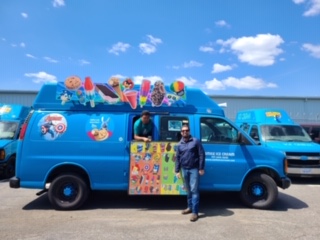 While last year was challenging for all, Joel states, "our trucks did very well with folks being home. The rest of our business suffered, but luckily, we had both segments to keep us going."
We would be remiss in not mentioning Shannon Best, their "Jane of all trades." Joel boasted about his office manager – Shannon – "she is the glue that holds it all together."
Their desire to carry Rosati Italian Ice started when their seasonal customers bought Italian ice at a restaurant supply store that only carried 2.5-gallon tubs and offered no point-of-sale items. Joel quickly "saw a desire for customers wanting something new."
 "No Brainer to Carry Rosati Ice. It was an easy switch."
Joel was just about to seek out a more versatile vendor and, as fate would have it, Rich Trotter, Rosati Ice President, visited with Joel last February. Rich, in his usual upbeat selling style, simply offered Joel a taste of Rosati's refreshing, full flavor Italian Ice.  Joel recalls, "It was a no brainer to carry Rosati Ice cups and tubs. It was an easy switch."
During the 2020 season, Smile ice Cream carried Rosati Ice's 6-ounce cups in Crybaby sour apple and sour cherry, Crybaby sour watermelon and rosy 'moji (cotton candy blue raz). Rosati Ice 10-ounce cups of cotton candy blue raz, mango, lemon, American Hero (strawberry lemonade) and watermelon. Their ice cream truck staff scooped from Rosati Ice 2.5-gallon tubs in cherry, lemon, watermelon, blue raz, mango, tropical rainbow, and strawberry lemonade.

Like many of Rosati Ice's distributors, Smile Ice Cream's top selling Rosati Ice items in 2020 were 6-ounce rosy' moji cups, 10-ounce American hero cups and 2.5-gallon tubs of blue raz.
Thanks to Joel's outreach, for the first time, Rosati Ice is in scoop shops and other venues in Newport News, Virginia Beach and Norfolk. For example, both Motor World and Sugar Kingdom carry Rosati Ice's 2.5-gallon tubs. "I love sampling people on Rosati Ice," explains Joel.
This season, Joel is eager to sell Rosati Ice's NEW 6-ounce Yellow Snow Italian ice cups.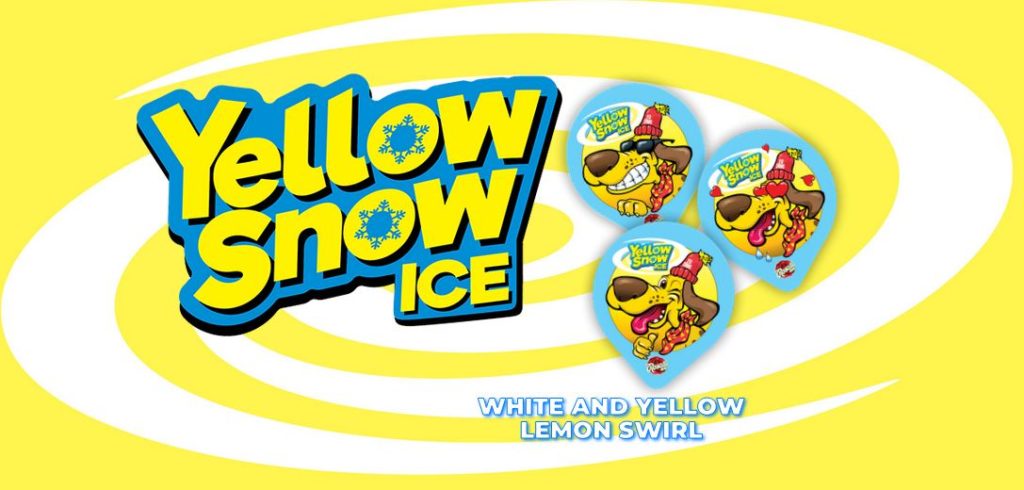 Let's all smile more as we put the challenges of last year behind us and enjoy simple pleasures like a scoopably delicious cup of Rosati Italian ice.
Smile Ice Cream Distributors
3387 Progress Road
Norfolk, VA 23502
757-644-5625