How have your childhood memories influenced you? Perhaps you played with Legos for endless hours and aspired to be an architect or engineer. Maybe you designed and made your Barbie doll clothes (yep, that was me!) and dreamed of owning a chic boutique. Or, had an Italian ice stand on the front yard of your childhood home and hoped to own an Italian ice company.
For young singer/songwriter, Nicole Atkins, her childhood memories of living in New Jersey and hanging out at the Jersey shore, and in particular, Bruce Springsteen's hometown of Asbury Park (and, yes, they know each other, she sung back up for "Santa Claus is Coming to Town"), inspired the name of her new release album "Italian Ice."
Nicole fondly reminisces, "I grew up in a big Italian family. We always had a freezer full of Rosati Ice. In the 80's and 90's, the Weazer truck sold Rosati Ice and the same guy sells it today. We ended our day at the beach and/or our night on the boardwalk with a refreshing cup of Rosati Ice." BTW, she even remembers the wooden spoons under the Rosati Ice's cup lids.
Her favorite flavors? "Red and yellow." Rich Trotter, President, Rosati Ice understands that comment, "as most kids buy a cup from a truck by the color and not the flavor." (Who knew? Well, now you do!)
Nicole fondly remembers her singing idols – Judy Garland, Carole King (my favorites), Cass Elliott, and Janis Joplin. "I love old country. My genre is rooted in classic 'brill building' style mixed with psychedelic rock."
Atkins continued, "Everyone loves the name of the CD, 'Italian Ice.' It brings up memories of family vacations." On a personal note, "Italian Ice" is also her nickname when she is rolling dice at a bar after recording sessions.
"It's the first words that came to mind!"
Deborah Reast, Rosati Ice's social media manager, heard Nicole's radio interview on WXPN-FM last year. Of course, her ears perked up when she heard the words "Italian Ice"!
With a CD named "Italian Ice", of course the Rosati Ice folks couldn't resist contacting her. (No brainer, right?!) Nick Jester, Rosati Ice's e-commerce manager, shipped her samples. "I shared the Rosati Ice cups with my family, friends and band members. I knew they would love Rosati Ice as much as I do!", claims Nicole.
This year, when Nicole's 2020 Sellersville concert was rescheduled, we reached out to Zach Hundley, her manager, to brainstorm ways Rosati Ice could contribute to the evening.
To say the folks at Rosati Ice were beyond excited is an understatement. Following Nicole's July 7th concert – where she performed her new songs: Domino, AM Gold, and Mind Eraser – the theater patrons were all treated to 10-oz Rosati Ice cups. "Everyone was SO excited," Nicole boasts.
Nicole was kind enough to autograph her CD and her message is just perfect, isn't it?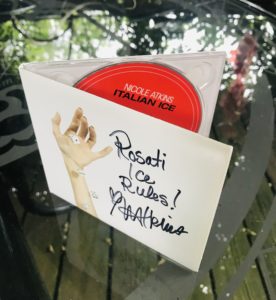 Nicole lives in Nashville with her husband, Ryan McHugh, a sound engineer. Her high energy, along with her sultry voice and songwriting talent, have led to her success. Italian Ice conjures up the romance and magic of the Jersey shore, a place close to Nicole's heart and each song has its own special story.
When asked how COVID affected her CD launch, Nicole shares, "We wanted to work with a legit, old-school Italian ice company for this record. (Can you say ROSATI ICE?) Our plan was to promote the CD with an Italian ice cart on the boardwalk, but then Covid hit. We still hope to do this."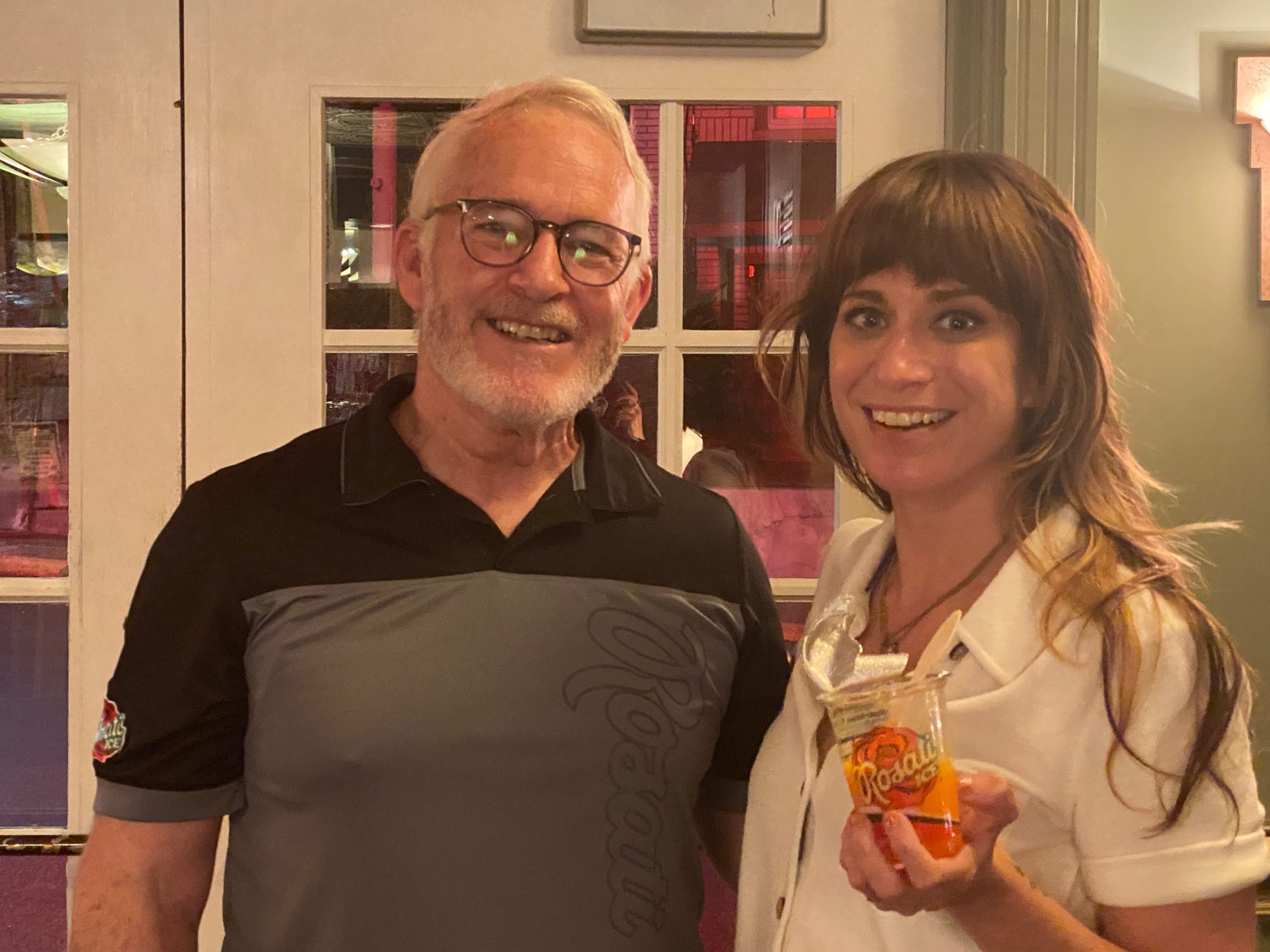 What are your childhood memories of your favorite summertime treat? Like Nicole, we hope it's Rosati Italian Ice and, why not, with its full-flavored, refreshing, deliciousness. Dairy-free and fat-free too! For a store or scoop shop near you, check out the Rosati Ice product locator at www.rosatiice.com.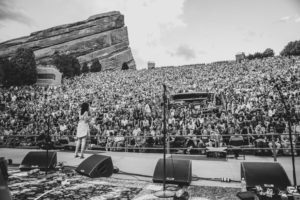 Treat yourself to one of Nicole's upcoming concerts. She's appearing at the WXPN Xponential Music Festival, Camden Waterfront, September 17th. A link to her website and show schedule is below. If you're unable to attend one of her concerts, purchase Nicole's latest (and, of course, our favorite) album, Italian Ice!
It's music to our ears!
Twitter: @Natkins