Luke Bryan's "Most People Are Good" song is playing as I write this and it's so appropriate for this close-knit, hard-working family's story. Because, yes indeed, Tina Turner, together with her husband, Timothy, and their two teenage children, Tyrrione and Tyvon, are more than good!
Both Tina and Timothy worked for their home state of Louisiana, but always had an itch to start a business. They were looking for something, but not sure what. Situations arose again and again that led them to their current destination.
The journey to their current scoop stand and mobile vending business started in 2008 with a trip to New York. While there, Tina and Timothy tasted Italian Ice, which was not well known in their hometown of Baton Rouge, LA. Tina recalls, "Everyone liked it and we had others try it too."
Then, they helped at their children's school's fundraisers by selling snow cones. Their interest was piqued further when someone asked "Have you ever heard of Italian ice?" This dairy-free, nut-free, frozen novelty was different than snow cones, so they purchased 2.5-gallon buckets from another vendor.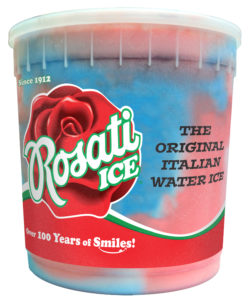 The couple officially started their business in 2010 with "cooler buckets from a local guy," recalls Tina. In 2014 they bought a cart and bread truck from a man who was closing his business in Alexander, LA. Another sign of what was meant to be? Divine intervention? "Definitely," when I asked Tina.
The rep informed Tina he had the Rosati brand and "We became hooked ever since. We tried three brands of Italian ices, but we knew immediately Rosati was gonna be our pick". (I've heard this sentiment numerous times over the years from Rosati's other distributors).
Tina continues, "Rosati Ice is on a totally different level, different texture and true flavors." BTW, her favorite flavors are mango and lime.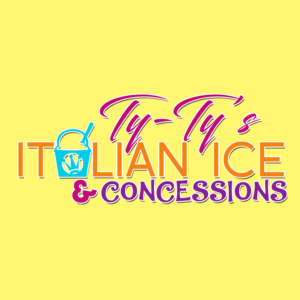 Their mobile vending business was about to expand to brick and mortar. A building nearby was going to be torn down by the former owner, "a Christian man," Tina states. "We left him notes that we wanted to rent the building. In 2020, we bought the building and opened up Ty-Ty's Italian Ice & Concessions in 2021."
In the beginning, the couple desperately wanted Rosati Italian Ice, but there were no local distributors who sold it. Determined, "we put freezers on the back of our truck and drove four hours to Houston to pick up Rosati's tubs from Southern Ice Cream. Next, we met their driver halfway to get Rosati Ice." After working on the logistics, the Rosati team now deliveries 2.5-gallon tubs of refreshing Italian Ice directly to their warehouse.
Tina and her family couldn't have been happier. "We felt a part of the Rosati family when we first contacted them." And their customers feel like they are a part of the Turner family. "Families meet up at our stand. It's been amazing!"
Fun is the Flavor of the Day. Every Day.
Ty-Ty's Italian Ice & Concessions carries Rosati Ice in traditional flavors like blue raz, cherry, lemon, lime, mango, strawberry, and watermelon. And there's more – American Hero (strawberry lemonade), bubble gum, classic rainbow (cherry, lime, blue raz), cotton candy, crybaby rainbow (sour cherry, sour blue raz, sour apple), cry baby apple, passion fruit, pina colada, pineapple, root beer, sugar-free cherry, sugar-free lemon, and tropical rainbow (cherry, lime, pineapple). What a selection!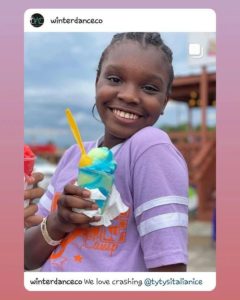 The stand's top selling flavor is Crybaby rainbow. But Tina and her crew didn't leave it up to Rosati to mix the flavors to create a colorful, flavorful treat. They have mixed every combination imaginable – pina colada, cotton candy and mango, for example. They are legendary for their multiple flavors colorfully scooped together so most customers simply say "Make me a surprise of the day." Personally, I love the Rosati Ice combination where the colors in the clear cup matched their customer's nails!! And why not? Fun is the flavor of the day. Every day!
Family is paramount in every aspect of the business. For example, the name Ty-Ty's is derived from Tyrrione, her daughter's name and Tyvon, her son's name. "We started the business for our children, something they can do at a young age, like greet customers and hand out napkins. Our children feel like it's their business."
There's that Luke Bryan song again, "….most Mama's oughta qualify for sainthood." (I nominate Tina.)
Luke summed it all up, "I believe most people are good." Amen! And thanks to Tina and her remarkable family for being a part of the Rosati Ice family.
Ty-Ty's Italian Ice & Concessions
We Chill All Occasions
10064 Florida Blvd., Baton Rouge, LA 70815
225-200-7250