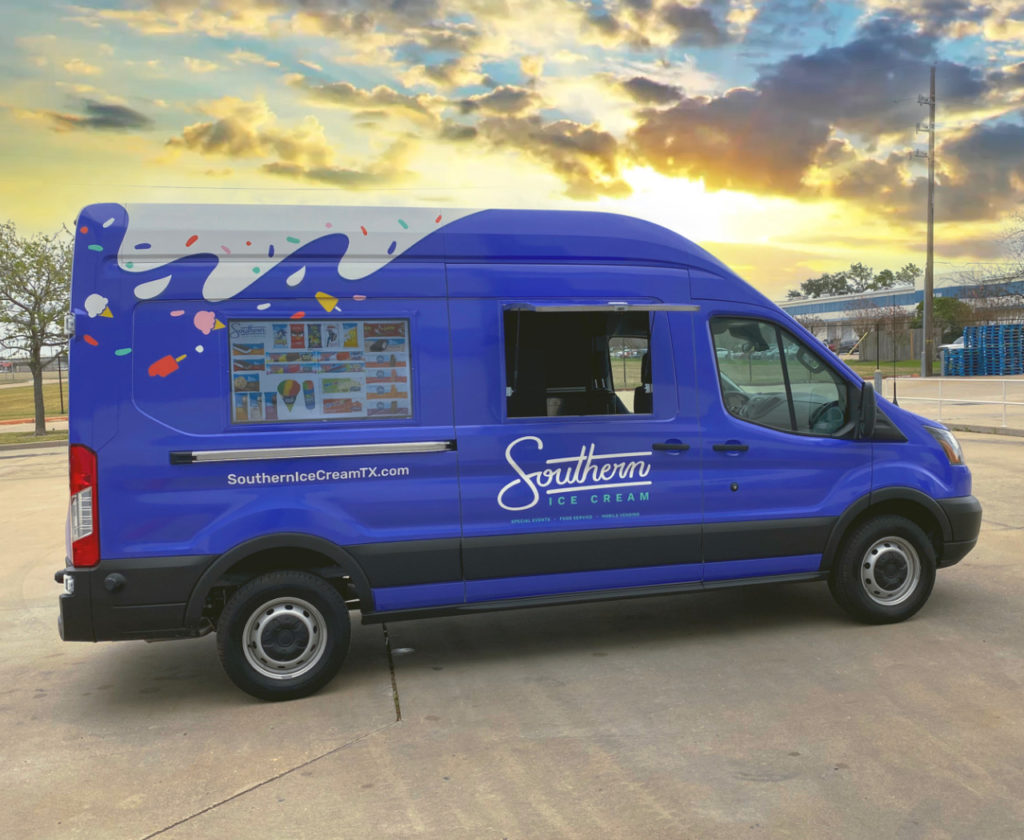 "Just do the best you can, that's all anyone can ask," my mom always advised me. That sentiment rings true for Michelle Barton, part of the husband (Bobby) and wife team who own Southern Ice Cream, serving the Houston metro area and nearby towns," according to their website.
When discussing the challenging current economic environment, Michelle says, "We are making it work. Our entire team is pitching in to keep everything moving smoothly."
Due to COVID 19, Michelle talks about how they "reinvented themselves." For example, they offer a "sundae ice cream kit" (How fun! I want one!) with hands-free delivery. It's "super cute," she explains, and it's "a way to connect." Connect they sure did, from kids buying them to show appreciation for their grandparents to parents purchasing the sundae kits for their graduating children.
Mobile vending is the core of their business, now with some necessary adaptations like plexiglass shields for event carts.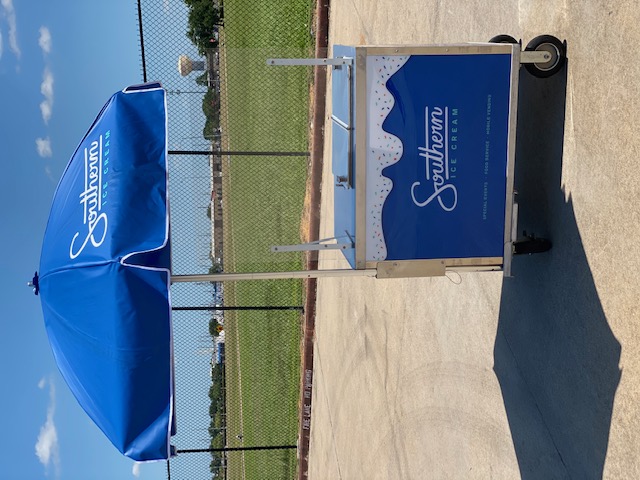 Our Houston area friends at Southern Ice Cream sell Rosati Italian Ice 6-ounce cups to mobile vendors for special events at schools, churches and businesses, to name a few. Popular flavors include Cry Baby cherry, watermelon, rosy'moji, and Cry Baby sour apple. They also sell Rosati Ice's 2.5 gallon bulk cans in lemon, cherry and mango. "No one beats Rosati's mango italian water ice. It's outstanding!"
Like Rosati Ice, Southern Ice Cream found a cause that resonates with them – Child Advocates of Fort Bend. "We are inspired by their mission and how they help." Proceeds from pushcart rentals go towards the fight against child abuse.
When asked what she likes about having Rosati Ice as a valued vendor, Michelle quickly claims "Great people. Easy to work with. Good consistent product." And Rosati Ice values this treasured long-term relationship as well.
Together, we will do the best we can. Every day. In every way.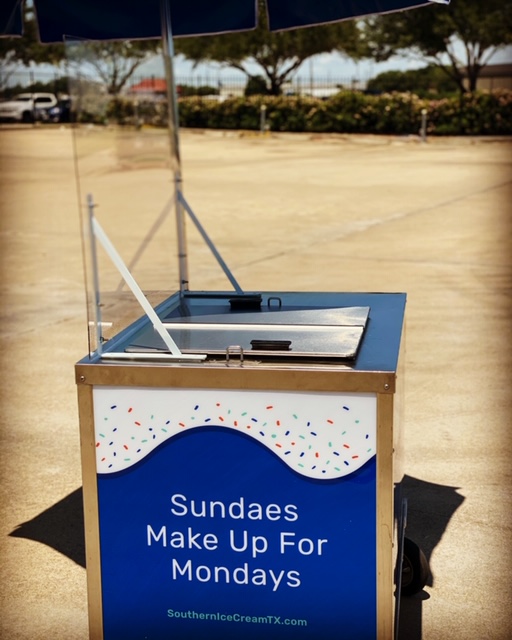 13755 Greenland Drive
Stafford, TX 77477
281-499-9837
Family means everything to Al Mele of Havertown (located in the Greater Philadelphia area), our newest mobile vendor. In fact, when asked about his family's importance, he boasted "absolutely."
Mele is not new to the food business and, in particular, Rosati Ice. Al admits, " I was always involved in the food business, one way or another." As a teen in Northeast Philly, he had a truck. And you guessed it – he sold Rosati water ice from this truck. And, here he is four decades later with another truck. And Rosati Ice.
When selecting his company's name, Al chose the name "Owl" as his nieces and nephews affectionately call him Uncle Owl.
Al's refurbished truck has family "literally" painted all over it. His niece created the graphics and his daughter painted the truck in fun, vibrant colors.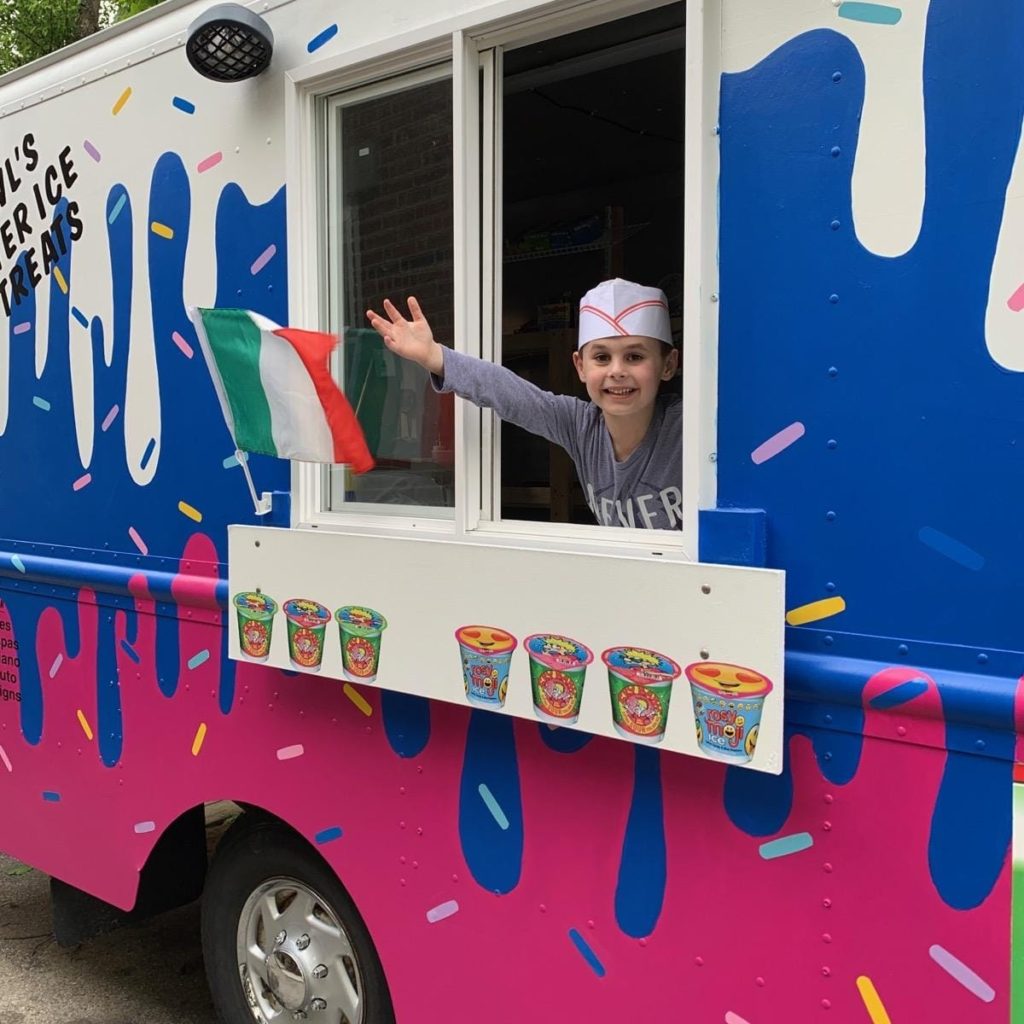 Excited to start a mobile vending business again, Al "came back to Rosati Ice". Last fall, Al contacted the century old company because he knew about Rosati's superior service and dairy free frozen desserts. "It's a great product, love the scoopability". Plus, Mele admired Rosati's family values which are in line with his. "I am so grateful for Rosati Ice's help and continued support" explains Al.
Al carries Rosati's 6-ounce italian water ice cups in Emoji (cotton candy/blue raz), Cry Baby apple, Cry Baby watermelon, and Cry Baby cherry. His offerings also include Rosati Ice's chocolate, classic rainbow, mango, cotton candy, cherry, blue raz, lemon, and orange cream in Rosati's 2.5 gallon tubs.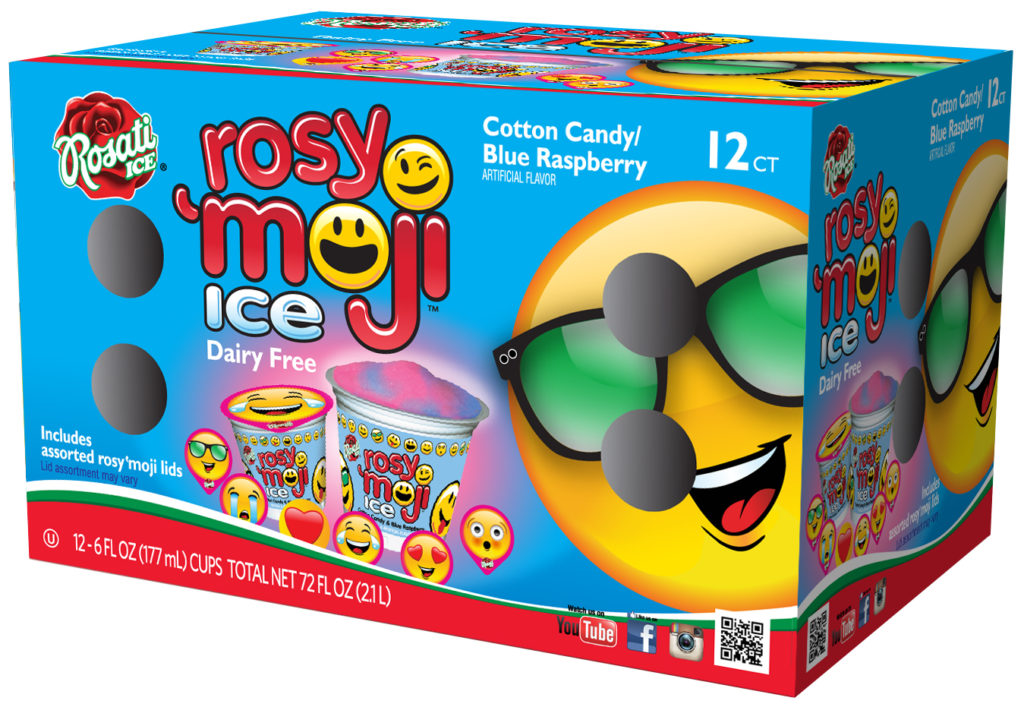 Rosati Ice President Rich Trotter says "Al is quintessential Americana. When faced with daunting challenges, Al, rather than retreat, embraced and overcame them. As a result, Al shifted his focus to press forward in this new venture. We are blessed that Rosati Ice is the beneficiary of the new direction Al chose to pursue!"
Al continues to count on his family in Havertown and now he can rely on his new Rosati Ice Clifton Heights family as well!
Owl's Water Ice and Treats
Havertown, PA 19083
(215) 237-3873
Facebook: @uncleowls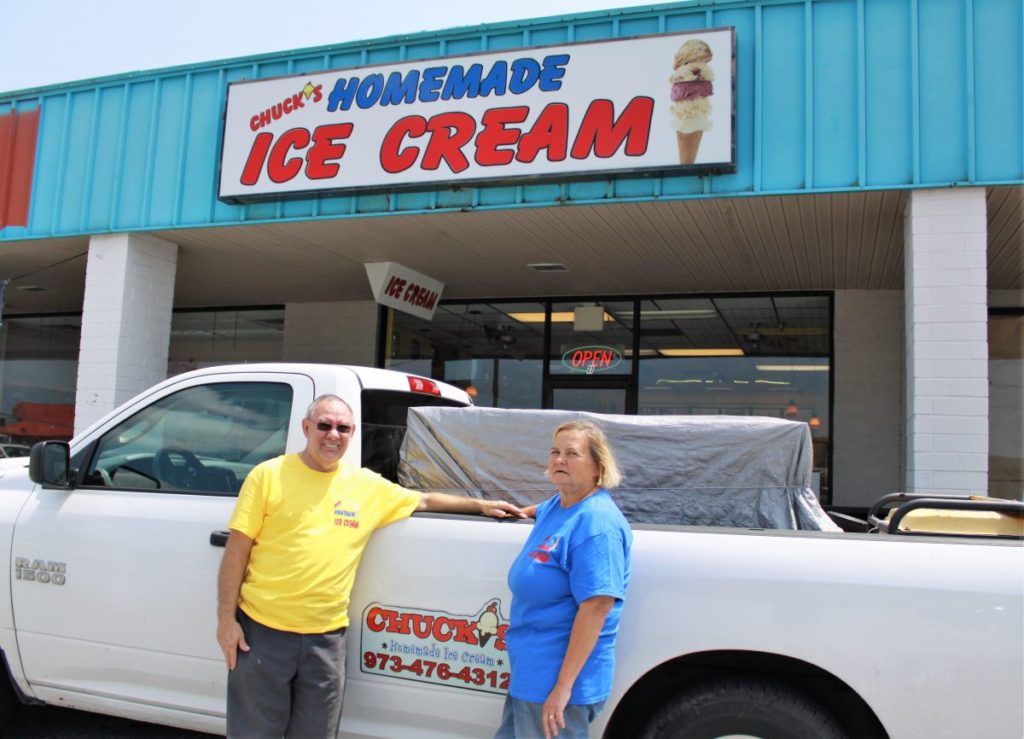 Our newest customer, Chuck & Debbie Geisel of Chuck's Homemade Ice Cream, in Southport, NC, may have moved from NJ to NC to "retire" but the pair are anything but. Along with his wife, they own a scoop shop in charming, downtown Southport. They hope to open a second location in their town's new shopping center. And if that's not enough, Chuck makes and sells his legendary ice cream to many stores in Brunswick County.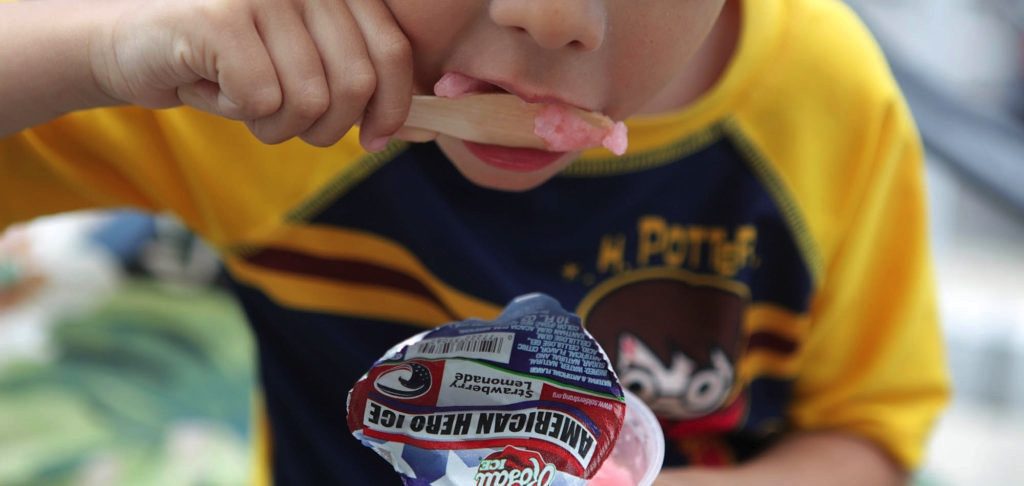 Nothing makes Chuck happier than churning out 400 tubs of ice cream. In one week! Yes, you read that correctly. That's the equivalent of 21,200 six-ounce cups of ice cream!!!! Chuck's customer service acumen keeps him a scoop ahead. For example, he recommends to each of his customers that they have a "signature" flavor which he develops. The recent one, called Noah's Ark, is topped with animal crackers.
Despite the 50 flavors he makes and sells, Chuck was looking to expand his offerings. Chuck explains, "I knew of Rosati Ice when I was working decades ago in New Jersey. He easily recalls, "I remember how good it was – smooth, creamy, and flavorful." Got that right, Chuck! Taste. Texture. Color. Only Rosati Ice has all three!
"I wanted a dairy-free frozen dessert because folks were asking for a lactose-free novelty. I know it's taking off, because my first customer – The Scoop in Holden Beach – quickly sold a few cases of Rosati Ice's 10-ounce cups and already ordered more." The Geisel's now have Rosati's premium 2.5 gallon tubs in their scoop shop.
Chuck's passion for ice cream has carried over to Rosati Italian ice. Knowing Chuck, by the end of this summer, not only will his ice cream be in several mom-and-pop shops, but so will Rosati Italian ice. So glad, you aren't "retired" yet, Chuck. Keep on scoopin'!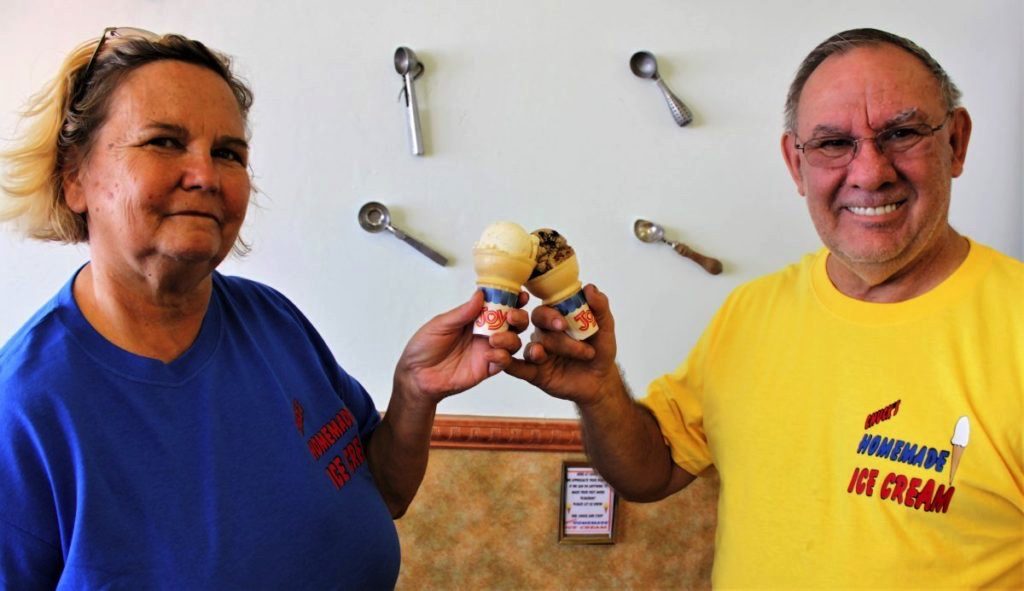 Chuck's Homemade Ice Cream
607 N. Howe Street
Southport, NC 28461
910-363-0208
Facebook: @ChucksHomemade